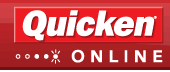 Quicken Online is now free. It used to cost $3 per month ($36/year). This established brand name is now directly competing with other free online account aggregation services like Mint, Geezeo, Wesabe, and Yodlee MoneyCenter. I guess they decided it would be better to give this product away for free as well, in the hopes that they can sell you TurboTax or the desktop Quicken later on. 😉 I signed up; here is a screenshot: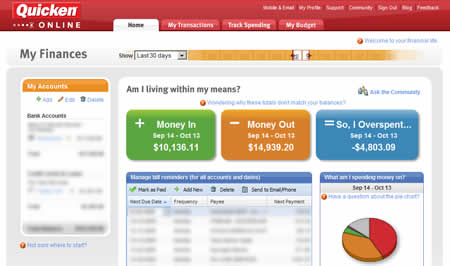 Although I keep meaning to do a more in-depth review of all these services, I have not done so yet because after trying each of these services briefly I always end up going back to my trusted Yodlee MoneyCenter. I have been disappointed in how they all (including Yodlee) unsuccessfully attempt to categorize my purchases, and I am unwilling to keep manually correcting them.
I prefer the simple "snapshot" feel of Yodlee, where I can see all my balances and investments at a glance, along with recent transactions. I can even keep track of my frequent flier miles and other rewards points. Each day I log in, acknowledge any changes, and am done within 5 minutes. "Get in, get out, get on with your life".
Other more personal (and lame) reasons include sheer habit, as I have been using Yodlee since 2004. Finally, I have a lot of accounts, and the idea of having to re-enter all those passwords again is not appealing at all.
All of these sites take your logins and passwords, and essentially pretend to be you and scrape the pertinent information off each webpage using a script. Yodlee actually sells its account aggregation services to Mint. Geezeo uses CashEdge. Quicken Online and Wesabe have their own systems. Be aware that in many cases you are giving them limited power of attorney to do this. It's all in the terms and conditions! Many people wisely are very skeptical of handing over all their passwords to a third party. I have previously posted a modest defense of my use of Yodlee here.