(Update 5/18/18: Looks like the available rate to new applicants is now down to 1.85% APY. This is why I don't like switching savings accounts nearly as much as locking in a good CD rate.)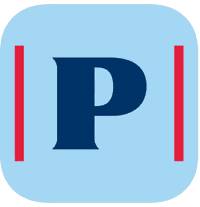 The Popular Direct Exclusive Savings account, offered under the FDIC certificate of Banco Popular North America (BPNA), is the first liquid savings account to reach 2% APY in several years. This is a big psychological threshold, so let's take a look to see if it's worth the hype.
Note for existing customers. This account appears to be a "new" flavor of savings account, so if you are an existing Popular Direct customer, you may need to open up a new "Exclusive Savings" account to get the higher interest rate. You might also want to leave $500 in that old account if it's new to avoid the early closure fee… but also close that account to avoid inactivity (see fees below). Banks always be trying to take advantage of your inaction…
Piggyback-style account. This accounts follows the many other barebones online savings accounts with a higher interest rate but limited features. Deposits are only permitted through a single designated "External Account" which can't be changed within the first 60 days, internal transfers from other Popular Direct accounts, ACH, or via Mobile Check Deposit through the Popular Direct mobile app. This is why it is good to have a "hub" bank with fast transfers and multiple linked banks allowed in order to move funds around. I use Ally Bank as my hub since it has 1-day transfers available and allows you to link up to 20 different banks.
Notable fees. This account has a few annoying "nickel-and-dime" fees that you don't always find elsewhere, so please take a look at their fee list:
Minimum to open: $5,000
Minimum daily balance: $500, otherwise $4 monthly service fee applies.
Early closure fee: $25 if account closed within 180 days.
Inactivity fee: $5 per month if no activity for 12 months.
Many other online savings accounts have no minimum opening balance, no minimum balance requirement, no early closure fee, and/or no inactivity fee.
Smartphone app. It's amazing how much I bank from my phone these days, from checking balances to mobile check deposit. Based on the app store screenshots, it looks like Popular Direct also outsourced their back-end software to Fidelity National Information Services (subdomain ibanking-services.com). In my experience, the app is basic but functional. Mobile check deposit and Touch ID are supported.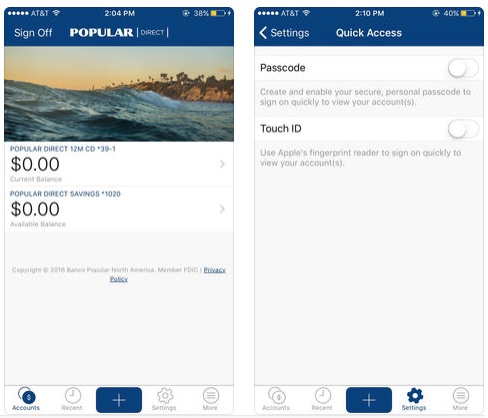 Bottom line. Popular Direct Exclusive Savings Account is notable as the first liquid savings account (back) at 2% APY. For the most part, it is like many other copycat online savings accounts, but they did add some minor niggles including a $500 minimum balance and an inactivity fee. Check out my Ultimate Rate-Chaser Calculator to estimate how much additional interest you'd earn if you switched over and make an informed decision. I believe that other banks will soon follow at 2% APY, so it may not be worth the effort for a non-guaranteed rate.