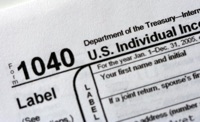 We all know that personal income tax filings are due soon, but so are the first round of quarterly estimated taxes for 2016. Many of us with freelance or side-gig income must makes these payments in order to avoid a tax penalty at the end of the year.
You can pay taxes with a credit card, but there is usually a convenience fee attached. So why would you bother?
You may wish to earn rewards for the purchase in the form of cash back, points, or miles. These rewards may be of greater value to you than the fee. (* See bottom of post for examples.)
You may want to pay off the balance more gradually, especially if you have a low interest rate offer like 0% for 12 months on purchases.
Here I'd like to keep track of the current rates for convenience fees, any limited-time promotions, as well as some credit card with rewards greater than the convenience fees.
Limited-time offer: 1.75% fee with Mastercard from Plastiq. I received an e-mail from Plastiq stating:
Taxes are due in less than a month, so make it easier on yourself by paying them through Plastiq. To make taxes even less painful, we're offering a special promotion starting today. Get a 1.75% rate for all federal and state tax payments when you use your MasterCard!*

So get ahead of the game and pay your taxes now. This special rate will expire on April 18, 2016 a 5 p.m. PT, so sign in and take full advantage of this limited-time offer!
There is no landing page, but the offer is mentioned on their Twitter so I assume it is not targeted. You must initiate your purchase from this link, which ensures that you can only use the offer to pay federal or state taxes. The sub-categories include income taxes, payroll withholding taxes, self-employment taxes, business taxes, and more.
Standard convenience fee rates for 2016 start at 1.87%.
The IRS keeps a list of approved payment processors and updates it regularly. Here is the list, along with fees valid until December 31st, 2016. All of them accept Visa, Mastercard, Discover, and American Express.
Note that there is a frequency limit on how often you can make credit card payments. You can make credit card payments towards estimated taxes up to twice per quarter.
Screenshot: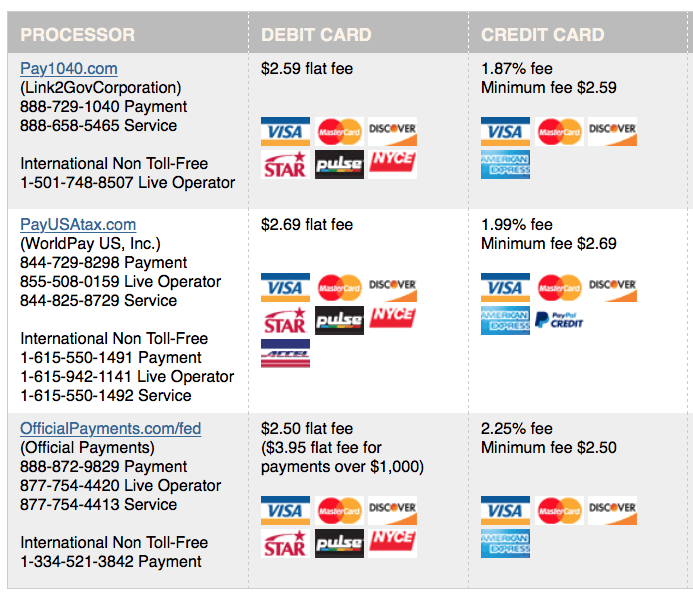 Are the fees tax-deductible? You may also want to take into consideration that the convenience fee may be tax-deductible or a business expense:
The fee is deductible for personal tax types as a miscellaneous itemized deduction. However, only those miscellaneous expenses that exceed 2% of adjusted gross income can be deducted. For more information, see IRS Publication 529.
For business tax types, the fee is a deductible business expense.
Personal experiences. I have used Plastiq to make credit card payments (though not tax payments yet), and I have used PayUSATax.com back when they were the cheapest option. Both experiences were positive with no issues. Your credit card statement will list this payment as "United States Treasury Tax Payment." The convenience fee will be listed as "Tax Payment Convenience Fee" or something similar. Here's what my statement looked like:

Notably, I know of no reason why you would not just go with the cheapest available payment processor. If they are on the IRS list, they are all officially accepted by the IRS. In fact, in my testing I found the most expensive one to offer the worst in-browser user experience.
To avoid any headaches, I would take great care when making the payments to make sure they are properly designated, as the payments are not reversible or refundable by the processor.
Specific credit card examples. The following cards currently have the ability to offer cash back rewards equal or greater than 1.75%, meaning you can actually make money by paying your taxes with them. Please read my card-specific reviews for details.