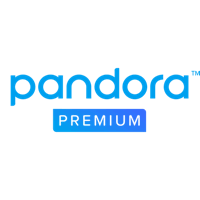 Groupon is offering a free 3-month subscription of Pandora Premium music streaming service, which usually costs $9.99 per month. This upgrade includes access to 40 million songs on-demand, removal of all ads, unlimited skips, offline listening, and individualized playlists.
With Pandora Premium, enjoy personalized radio with on-demand listening. Users can search and play any song or album. Create playlists and use the power of Pandora to help complete them. Save data by downloading the music you want offline, and enjoy all of your favorites with no ads and unlimited skips and replays.
After purchase, you must view the Groupon voucher which will contain a link with a unique gift code needed to activate your free 3-month subscription.
Although the plan will automatically renew to $9.99 a month unless canceled, you can simply choose to cancel right away (or at any time) and your service will still keep working until the end of the three months. That way, it won't auto-renew. Not valid for current customers (or you could create a new account). While supplies last, over 10,000 taken already.