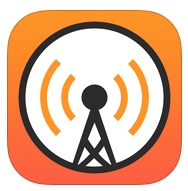 If you like to listen to podcasts, or are thinking of starting, the full version of the Overcast app (iOS only) is now completely free while remaining ad-free. (There is a patronage option and much accompanying drama that I'll ignore here.) All of the premium features that used to cost $5 to unlock are now free. Here are the best bits:
Smart Speed – skips the silences, saving time.
Variable Speed – can play back podcasts a little faster, also potentially saving time if you don't find it annoying.
Voice Boost – adjust the sound so that you don't have to keep adjusting your volume, saving annoyance.
Cellular Downloads – the free version previously only allowed you to download on WiFi.
Fast, timely downloads – this app always seems to download new podcasts right after they are available, unlike the default app. It does this using their own servers to help you use less data and battery life.
Sync – the app synchronizes across multiple devices.
The bottom line is that the Overcast app is significantly better than the default Apple Podcasts app, and now it's free both to try and to keep. All upside. You can then decide whether it is worth supporting via the "tip jar" after considering its time-savings benefits. If you previously downloaded the stripped-down version, you may not have noticed that an update will unlock all the features. I do not consider myself a podcast enthusiast, but this app makes listening to them easy enough that now I do it.
I'm afraid I don't listen to any financial podcasts at this time and thus have no personal recommendations to make. I'm sure there are plenty of good ones out there. For me, podcasts are for the lighter stuff like food and sports. My mainstay is the sports talk show Pardon The Interruption, and that one thing may allow me to drop ESPN TV completely (although I haven't).
Related: Successful iPhone App Developer Actual Income Numbers