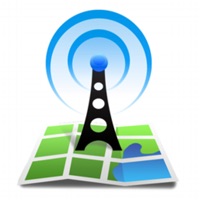 OpenSignal (mentioned previously) crowdsources cellular coverage and speed maps directly from individual network users. They recently released the August 2016 update to their State of Mobile Networks USA Report, which was based on 2.8 billion measurements collected by 120,000 OpenSignal users. The results may surprise you.
Verizon is still first, but T-Mobile is now a close second in terms of LTE Network availability. Note the definition of availability is based on the percentage of time that users get a LTE signal; it is not directly based on geographical coverage.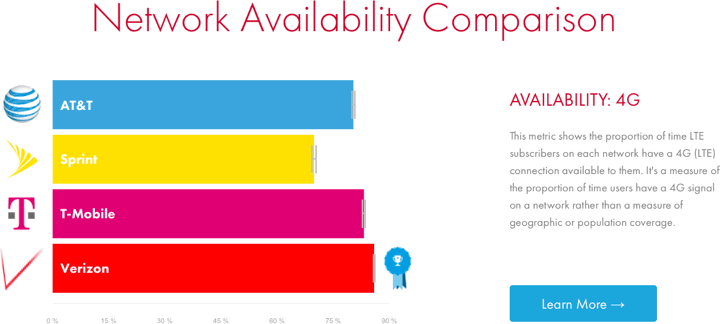 T-Mobile is now first (again, the difference is small) in average LTE network speed.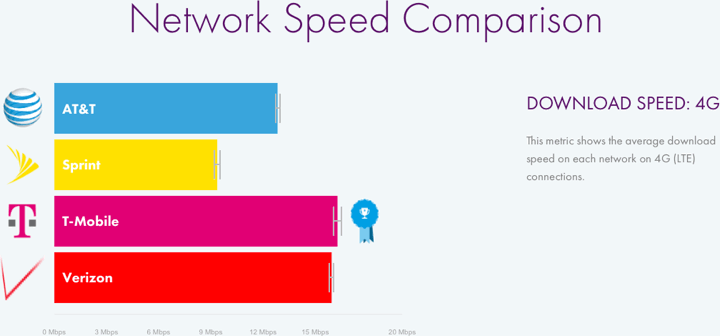 Coverage is still location specific. At the bottom of the report, they list which networks have the best coverage in your metro area. For example, Verizon is tops availability for Boston and New York City, Verizon and T-Mobile are tied for top in Los Angeles and Seattle, and AT&T and Verizon are tied for tops in the San Francisco Bay Area.
Using their crowdsourced maps, you can even drill down to your home, school, workplace, or commute route. It's free to see their coverage maps online, but you should consider downloading their free smartphone apps (Android / iOS) so that you can also contribute anonymous information and improve the data quality for everyone. The app will even direct you if you want to walk towards a better signal.
Bottom line. LTE is now the most important form of cellular data. T-Mobile has invested a lot of money into 4G LTE coverage, while Sprint has less complete and slower 4G LTE coverage. While Verizon still has the best geographical coverage, depending on your location the T-Mobile network may offer equally good LTE coverage and speed. This is good to know since T-Mobile is always offering some sort of promotion, while the MVNOs that use their network like Ting and Republic Wireless are the cheapest options.