Update: As of 6/20/18, the rate is now down to 1.50% APY. I hope everyone who was interested got the 2.26% APY rate, you definitely had time and they did give roughly a 24-hour notice.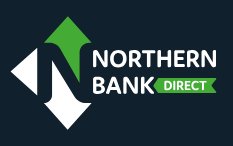 Here comes another new "Direct" bank leapfrogging the current competition for some attention. The Northern Bank Direct Money Market account is offering 2.26% APY on average daily balances up to $250,000, and the rate is guaranteed through June 30, 2019. Of course, another bank could take the throne tomorrow, but at least this one comes with a rate guarantee. Other highlights:
$5,000 minimum to open.
Includes limited checkwriting and ATM debit card access.
No minimum balance requirements or monthly service charges.
Interest is compounded monthly and credited monthly. If you close your account before the interest is credited, you will not receive the accrued interest.
Read full review for notable quirks.
Northern Bank Direct is the online division of Northern Bank, a community bank in the New England area. You must open accounts online, but you can do transactions in their branches and use the NBTC Mobile Banking apps. They also offer various certificates of deposit, including currently a 30-month CD at 3.01% APY ($500 minimum to open, 12-month early withdrawal penalty). Their routing number is 011303097. You can contact them at 844-348-8996 EST Monday-Friday: 9a-6p, or via email to nbdirect@nbtc.com.
Money Market features. This is a money market account, which is similar to a savings account but adds limited checkwriting and an ATM debit card. You are still limited to 6 withdrawals per month, whether via online electronic funds transfer, check, wire, or ATM machine.
ACH limitations. Northern Bank Direct has a somewhat weird rule that if you initiate a electronic transfer from your Northern Bank Direct account, there is a maximum daily limit of $5,000.00 (or the available balance in your account, whichever is less) for Interbank (external) transfers per transaction; $5,000 in aggregate per day; and $25,000 in aggregate per calendar month. If you initiate the electronic transfer from an external financial institution, Northern Bank Direct does not impose a limit on the amount of the transfer.
Notable fees. According to their full Deposit Account Agreement, there are a few other fees that caught my eye:
Account closure (by mail): $10
Dormant Accounts fee (per month– starting in the 13th month for account balances less than $500.00): $4.00
External Transfer Fee (per transfer): $3
New account closure within 120 days: $25
It appears that not only do they limit your transactions to $5,000 per day ($25,000 per month), they will also charge you $3 if you initiate the transfer from your Northern Bank Direct account. There are some reports that they are removing the $3 fee, but I still see it on their online fee schedule. Hopefully, you already have a favorite "hub" bank account with free, fast transfers and high dollar limits (mine is Ally Bank).
These fees are notable as other online savings accounts have all of the following: no minimum opening balance, no minimum balance requirement, no early closure fee, and/or no inactivity fee.
Smartphone app. It's amazing how much I bank from my phone these days, from checking balances to mobile check deposit. Based on the app store screenshots, it looks like Northern Bank also outsourced their back-end software to Fidelity National Information Services (subdomain ibanking-services.com). In my experience, the app is basic but functional. Mobile check deposit and Touch ID are supported.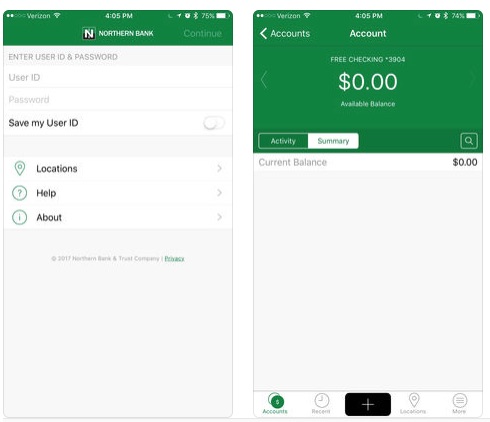 Bottom line. The Northern Bank Direct Money Market account is offering 2.26% APY on average daily balances up to $250,000, with the rate guaranteed through June 30, 2019 ($5,000 minimum to open). In terms of liquid savings accounts, this is the highest rate currently available (with a few quirks noted above). There are a few short-term CDs with higher rates (and withdrawal penalties), but this is more like a no-penalty CD plus you can also add funds at any time. If you have a large cash balance and you want to preserve your liquidity options, this is something to consider. Act fast though, as previous similar accounts have closed to new applications after a few weeks.
Check out my Ultimate Rate-Chaser Calculator to estimate how much additional interest you'd earn if you switched over and make an informed decision.