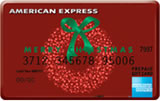 Gift cards. Even though they are far from perfect – let's face it, there's a reason they have become so popular. They are convenient to buy, require minimal decision-making, and you get to spend exactly what you budgeted. While you may fall back upon a gift card, that doesn't mean you have to spend full price on them!
Grocery Stores
You can now find gift cards from every store imaginable at your neighborhood supermarket, and certain credit cards give increased rewards at grocery stores.
Also, check for specific deals by your local chain stores. Safeway is popular in my area, and they are offering $10 towards your next purchase if you buy $100 in select gift cards from 11/24-12/6. In addition, through December 10th, Safeway also has 4x gas rewards points on all gift card purchases.
Gift Card Reseller Sites
A secondhand market for gift cards has sprung up on sites like PlasticJungle, Cardpool, GiftCards.com, and GiftCardRescue. You can buy both physical gift cards and electronic gift card codes. You might feel weird about giving a gift card for $48.44 instead of $50, but if you keep looking you can usually find a nice round number. Wrap that "used" gift card in a nice handmade card and envelope, or print electronic codes directly on the card. The good thing about these websites is that the transactions are guaranteed by the site and not some random person. I've bought a few cards from Plastic Jungle with no issues, usually Home Depot cards at 7% off.
eBay
The world's biggest garage sale is another good source of discounted gift cards, although I would stick with sellers with excellent feedback ratings. Even as a former Powerseller, I haven't been overly impressed with eBay's customer service of late. Using a bid sniping service if you're not using Buy It Now. You could even try Craigslist if you're brave.
eBillme
These guys are trying to be the next PayPal payment service, and part of their business is selling discounted gift cards. However, read their terms and conditions carefully. New users can get 10% off a $100 Amazon gift certificate for a $10 credit, but you need $50 of credit to actually get a check mailed to you. Otherwise, you have buy something using eBillMe as the payment method from a participating merchant (like Sears or Buy.com) and apply that $10 credit to your purchase. Rather convoluted in my opinion, but may work out for you.
Cash Back Shopping Portals
When shopping online in general, there are now a bajillion cashback shopping portals that will get you cash, points, or miles of some kind. I usually prefer cash from eBates ($10 new user bonus), Mr. Rebates ($5 new user bonus), or BigCrumbs. You can use Evreward.com to compare them, however it doesn't always keep up with the quickly-changing payouts during the holiday season.
Please note that for many merchants, purchases of gift cards are not eligible for cash back. You can always give it a try, but don't include anything else in your cart because it might negate cash back on the entire purchase. One known exception: American Express Gift Cards. These are pretty close to cash, and BigCrumbs offers 1.6% cash back and there is a promotion code to waive the $3.95 purchase fee.
"Disclaimer: This content is not provided or commissioned by the issuer. Opinions expressed here are author's alone, not those of the issuer, and have not been reviewed, approved or otherwise endorsed by the issuer. This site may be compensated through the issuer's Affiliate Program."