Update: Offer is live (switch to annual) for the month of September.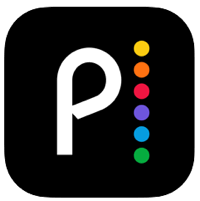 NBC is adding some features to its Peacock Premium streaming service starting 9/19/22, now basically offering all the content on their live NBC and Bravo networks, just a day later. Every movie, every episode, every season, all live sports including NFL football, etc. From the press release:
In addition to all next-day programming from NBC and Bravo, Peacock customers enjoy more than 70,000 hours of original, current, and classic movies and TV shows, as well as live sports, news, and events. In addition to exclusive fan favorites such as Yellowstoneand The Office, new content coming to Peacock this fall includes Peacock Originals Last Light, Vampire Academy, A Friend of the Family, The Calling, Pitch Perfect: Bumper in Berlin, and The Best Man: The Final Chapters; blockbuster and exclusive films including Jurassic World: Dominion, Minions: The Rise of Gru, Honk for Jesus. Save Your Soul., Beast, Nope, and Meet Cute; live sports including Sunday Night Football, exclusive MLB, Premier League, WWE, IndyCar, and Notre Dame football coverage, the FIFA World Cup, and much more.
The standard price for Peacock Premium is $5/month (ads, supposedly less than 5 minutes per hour) and Peacock Premium Plus (no ads at all) is $10/month.
Starting on 9/1 and for a limited-time through the end of September, you can sign up for 1 month of Peacock Premium for $2 or 12 months of Peacock Premium for $20. We don't have live cable anymore and I also noticed that Peacock also shows some things live or quick replay like the Thanksgiving Day parade. My (expired) $1 a month Hulu subscription is ending soon, so this will be a nice replacement.
ICYMI, Peacock also has a free tier with some content that you might find worthwhile, including shows for kids.