Best All-Around Card for Travel Rewards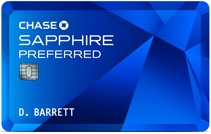 The Chase Sapphire Preferred® Card is a rewards credit card offering new cardholders 50,000 bonus points after you spend $4,000 in purchases within the first 3 months. 50,000 points can be redeemed for $625 in travel when you redeem through Chase Ultimate Rewards. Earn 5,000 additional bonus points after you add the first authorized user and make a purchase in the first 3 months from account opening. No annual fee for the first year, $95 in future years. They also now offer 2 points per dollar spent on travel and dining, and 1 point per dollar spent on all other purchases.
Best Rewards Card for Restaurants & Amazon.com Prime Users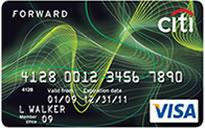 With the Citi Forward® Card, you get 5 points for every $1 you spend on restaurants, book stores, video rental stores and movie theaters. On everything else, you get the plain vanilla 1 reward point for every $1 spent. There is no annual fee for the card.
Again, at 1 penny per point with gift cards, getting 5x points is like getting 5% back when eating out. At that rate, eating out $170 a month will get me a $100 gift card every year. Even if you convert to straight cash, that's still 3.125% cash back at restaurants. Or 3.57% back if you are okay with prepaid Visa card, which I am since they are usable anywhere that takes credit cards. I have also confirmed that all Amazon.com purchases count as a bookstore under their categorization system. So you can indeed get a little over 3% cash back at Amazon (or 5% back in the form of gift cards). This is better than even the Amazon-branded credit card.
Best Rewards Card For General Spending (Costco members)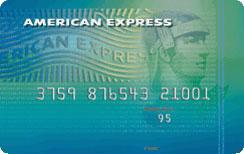 Costco Lovers: The TrueEarnings® Card from Costco and American Express is a good all-around cashback card, offering:
3% cash back on gasoline at U.S. stand-alone gas stations (any, including Costco gas, up to $4,000 a year)
2% cash back at U.S. restaurants
2% cash back on eligible travel purchases (airline, lodging, car rental, cruise line, travel agency and tour operators)
1% cash back on other purchases, including Costco
There is no limit on cashback you can earn, and no annual fee with your Costco membership. It also doubles as your membership card, preserving some of that precious wallet space.