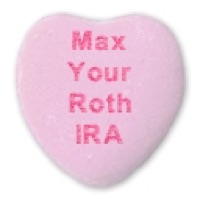 Mid-Feburary is the time of year when writers everywhere tie their subject matter to Valentine's Day. Here's how mine came about. I was reading 23 Science-Backed Ways to Feel Happier at Mental Floss. #8 was "Twist the Sheets" which included the claim:
One study even suggests that having sex once a week may make you feel as stoked as scoring an additional $50,000 in income.
Really? The link provided was rather vague, but the study referenced is Money, Sex, and Happiness: An Empirical Study by Blanchflower and Oswald (and hosted at the National Bureau of Economic Research, thank you very much).
Working from there, I found this NY Times article that covered the study in more depth (emphasis mine):
In their study, Mr. Oswald and Mr. Blanchflower analyzed the self-reported sexual activity and levels of happiness of more than 16,000 American adults who participated in a number of social surveys since the early 1990's. (Happiness is notoriously difficult to define, and the surveys make no attempt to do so; the respondents simply record how happy they believe themselves to be on a sliding scale.) By factoring out the measurable effects of other life events, the study revealed, to no one's surprise, that, "The more sex, the happier the person."

Furthermore, the economists compared the levels of happiness produced by a vigorous sex life with other activities whose economic values had been calculated in prior research, allowing them to impute, in dollars, how much happiness sex was worth. They also estimated that increasing the frequency of sexual intercourse from once a month to at least once a week provided as much happiness as putting $50,000 in the bank.

A lasting marriage, by comparison, offers about $100,000 worth of happiness a year — that is, on average, a single person would need to receive $100,000 annually to be as happy as a married person with the same education, job status and other characteristics. Divorce, on the other hand, imposes an emotional toll of about $66,000 a year, though there may be a short-term economic gain from the immediate relief provided by leaving your spouse.
As they say, correlation is not causation. The study doesn't suggest whether more sex leads to more happiness, or happiness leads to more sex. Same with marriage.
In addition, a different set of studies analyzed in the academic journal Social Psychological and Personality Science supports the idea that once-a-week sex is the optimal frequency for maximizing feelings of "well-being" (i.e. happiness?). Taken from the abstract (emphasis mine):
In Study 1, the association between sexual frequency and well-being is only significant for people in relationships. In Studies 2 and 3, which included only people in relationships, sexual frequency had a curvilinear association with relationship satisfaction, and relationship satisfaction mediated the association between sexual frequency and well-being. For people in relationships, sexual frequency is no longer significantly associated with well-being at a frequency greater than once a week.
Or, as Men's Health magazine puts it: The Happiest Couples Have Sex Once a Week (And No More). Via NPR:
The take-home message, Muise says, is that it's "important to maintain a sexual connection with a romantic partner, but it is also important to have realistic expectations for one's sex life (given that many couples are busy with work and family responsibilities.)"
The first study also found that making more money does not mean more sex. Others have found that making more money (past a certain point) does not mean more happiness. Tricky stuff, this happiness thing. In any case, I wish you all a happy long weekend!