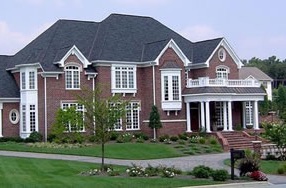 Inside a post about what economists think about buying vs. renting a house, Alex Tabarrok of Marginal Revolution ended with a nice sentence that I think applies to both buying and renting:
One final point: behavioral economics tells us that we quickly get used to big houses but we never get used to commuting. So when you have a choice, go for the smaller house closer to work.
In general, our current choice of house is aligned with this advice. We could get a bigger, newer, and/or cheaper house in exchange for a longer commute, but are happy with our size (2,000 square feet) and location (I work primarily from home and my wife's distance to work is 3.5 miles). Our jobs are relatively stable, however, as jumping to a new job could easily change our commute.
Going for the shorter commute over the bigger house certainly feels like good advice. But what are the behavorial economics studies that support this statement?
First, let's take the statement we get used to big houses. The overall concept of the hedonic treadmill has been found in a variety of circumstances. Brickman, Coates, and Janoff-Bulman (1978) found that lottery winners and paraplegics eventually returned to their baseline happiness levels over time. That is, both the joy of winning the lottery and the sadness from being paralyzed was not permanent. Per Wikipedia, Lucas, Clark, Georgellis, & Diener (2006) also "ultimately concluded that people completely adapt, return to their baseline level of well-being, after divorce, losing a spouse, birth of a child, and females losing their job."
However, but I couldn't find one that studied housing specifically. There's probably one out there? Perhaps a bigger house can simply be lumped in with other consumer material goods.
Second, if we can get used to being paralyzed or losing a spouse, who says that we don't get used to commuting? Perhaps this is taken from Stress That Doesn't Pay: The Commuting Paradox (Stutzer and Frey, 2004). Abstract (emphasis mine):
People spend a lot of time commuting and often find it a burden. According to economics, the burden of commuting is chosen when compensated either on the labor or on the housing market so that individuals' utility is equalized. However, in a direct test of this strong notion of equilibrium, we find that people with longer commuting time report systematically lower subjective well-being. Additional empirical analyses do not find institutional explanations of the empirical results that commuters systematically incur losses. We discuss several possibilities of an extended model of human behavior able to explain this 'commuting paradox'.
If you know of more please let me know in the comments.