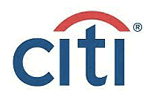 Citi is trying to learn more about the needs of small business owners and believes that many MyMoneyBlog.com readers might fit their desired profile. They are looking for primary banking decision-makers of small businesses (titles will include but not limited to: owner, principal, partner, CFO) to join the Business Advisory Board for Citibank.
In the Business Advisory Board for Citibank, an online community created by Citibank, you will have the rare opportunity to "Learn, Do, and Connect" with other business owners and decision-makers who share your goals and challenges, as well as get an advance look into and impact the creation of new products and services aimed at businesses like yours, as well as the chance to impact the development process.
Community members will receive a $10 welcome gift as well as around $20/month for participating an average of 5-15 minutes per week at a time of your convenience. The sign-up period and the spots are limited (update 5/30 still live), so please apply promptly below if interested.
Citibank Business Advisory Board application page