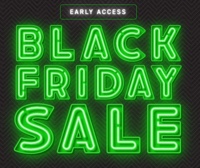 Last month, I renewed my Mint Mobile cellular service for what was at least the third year. They have provided reliable service at a low cost, and I've consistently gotten more data at the same price. They use the T-Mobile GSM 4G LTE and 5G networks, which means most phones are compatible and switching just requires swapping in a new SIM card (or even better they now support eSIMs for instant over-the-air switching). I am an affiliate for them, but I'm also a loyal user.
Mint Mobile usually offers their best deal of the year on Black Friday, and right now they have "Early Access" on their 2021 B3G3 deal for new customers: Buy 3 months, Get 3 months for Free. They offer their lowest monthly prices when you buy your first 3 months as a new customer, or if you buy in bulk for 12 months after that:
Unlimited talk, text, and 4 GB LTE data for $15 a month
Unlimited talk, text, and 10 GB LTE data for $20 a month
Unlimited talk, text, and 15 GB LTE data for $25 a month
Unlimited talk, text, and 35 GB LTE data for $30 a month
3 free months works out to a savings of $45 to $90. Use their phone compatibility checker first to see if you can bring your current phone over. All of their plans offer the slower 128 kbps speeds after you use up your LTE data, which is nice as you can still check your email and access basic services. (New customer means your phone hasn't been on Mint within the past 90 days.)
Alternatively, they are also offering free 12 months of service when you buy 12 months upfront and a new phone. This is worth between $180 and $360, depending on your plan. The phone cost can also be broken down into a monthly payment plan.
7-Day "No Questions Asked Money Back Guarantee" (starts upon SIM activation) so you can test them out before making any commitment.
If you're not happy with your plan. You can say "no thanks" at any time during your first 7 days of activation and we'll refund you what you paid (minus S&H). You don't even have to send it back.
Also see:
Disclosure: This post includes affiliate links. If you make a purchase through the links above, I may be compensated.