I saw some ads for Microplace today (probably targeted due to my internet browsing habits) and decided to check on my Microlending portfolio. If you're not familiar, microlending tries to alleviate global poverty by offering small loans to entrepreneurs in developing countries who would otherwise not have access to credit.

MicroPlace
Microplace is actually a for-profit site owned by eBay that packages microloans into investments with varying risks, focuses, and returns. Some people think that "for-profit" equates to evil, but I don't agree. Here's a link to a recent newscast done by CBS News.
I currently have $1,200 invested there, ranging from a 100% liquid note paying 1.75% interest to a 3-year note paying 5% interest. Payments are made quarterly, and I haven't gotten my first interest payment yet. You can even fund using your credit card via PayPal.
Here are my previous posts on Microplace.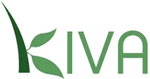 Kiva
Kiva is a non-profit site where you can match up your contributions to a specific individual, starting with as little as $25. The entrepreneur is still charged a certain interest rate, but you don't get any interest. I have lent out $350 to 14 loans, and all have paid back my principal so far except for one which paid back 92% total. Still, my overall default rate is only 1.32%.
Here are my previous posts on Kiva.
I am still very intrigued by the idea of setting up a pseudo-"foundation" to which I can contribute money and have it perpetually reinvest the principal and any interest earned into future microloans. It would be really cool to have something like $100,000 constantly being lent out to entrepreneurs around the globe.