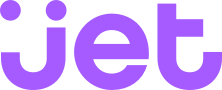 Online shopping club Jet.com has been hyped as "part Costco, part mall, and all anti-Amazon" by Businessweek. It's not even live yet, but it will be like Costco in that Jet plans to make their profit only from membership fees and make no money on actually selling the merchandise to you.
The idea sounds hard to implement online, but the founder is the guy that sold Diapers.com to Amazon for oh, just half a billion dollars.
All this supposedly means that Jet prices will be 10% to 15% lower than anywhere else, including Amazon! Given that a membership will be $50 a year, I was interested to learn that Jet is giving out a free 6-month membership to anyone who signed up via a Jet Insider referral link. The more you refer others, the more perks you can get. Given that I only found out about this today, I'm currently ranked #303,977, and there is only 3 days left in this promotion, it is unlikely that I'll get the coveted free shares of Jet stock given to the top 10. Ah well. Maybe just let me in on the IPO? 🙂
The Jet Insider program will end on February 6th, 2015, at 11:59 am ET.