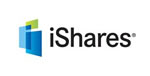 The index fund fee wars continue… You may or may not know that Blackrock's iShares is the largest ETF provider in the world, with over 250 US-listed ETFs and the largest asset base by a good margin. iShares ETFs tend to have big volume and are the favorites of Wall Street traders and also large money managers. But Vanguard is catching up, and iShares responded by making a move in October 2012 to appeal to long-term, buy-and-hold investors who want low-cost, broad, index ETFs. (I'm sure they also saw how people who wanted Emerging Markets exposure quickly switched from EEM to VWO due to the big fee difference.) See the official iShares press release for more details.
Below are the 10 ETFs that comprise the new iShares Core Series ETFs (4 new, 6 modified existing), along with their expense ratio, ticker symbol, and benchmark index. They are broken down into 4 US equity ETFs, 3 International equity ETFs, and 3 US bond ETFs.
Fund name (Ticker)
Expense ratio
Benchark
iShares Core S&P Total U.S. Stock Market ETF (ITOT, previously ISI)
0.07%
S&P Composite 1500
iShares Core S&P 500 ETF (IVV)
0.07%
S&P 500
iShares Core S&P Mid-Cap ETF (IJH)
0.15%
S&P MidCap 400
iShares Core S&P Small-Cap ETF (IJR)
0.16%
S&P SmallCap 600
iShares Core MSCI Total International Stock ETF (IXUS)
0.16%
MSCI ACWI ex USA IMI
iShares Core MSCI Emerging Markets ETF (IEMG)
0.18%
MSCI Emerging Markets IMI
iShares Core MSCI EAFE ETF (IEFA)
0.14%
MSCI EAFE IMI
iShares Core Total U.S. Bond Market ETF (AGG)
0.08%
Barclays U.S. Aggregate Bond Index
iShares Core Long-Term U.S. Bond ETF (ILTB, previously GLJ)
0.12%
Barclays U.S. Long Government/Credit Bond
Index
iShares Core Short-Term U.S. Bond ETF (ISTB)
0.12%
Barclays U.S. 1-5 Year Government/Credit Bond Index
The new expense ratios are very competitive with the corresponding Vanguard ETFs, usually within a few basis points. It would have been nice if they just lowered the fees on EEM instead of starting a whole new ETF IEMG, but remember that profit motive. The ETFs are gaining reasonable assets, so it appears to be a successful move so far.
For the individual investor, it will be interesting if iShares strikes a deal with a major brokerage firm to offer commission-free trades on these ETFs. Update: These Core ETFs are now part of Fidelity's commission-free iShares ETF list .