Yep, Amazon is giving out a free trial of Amazon Prime for up to 3 months to lots of people, which includes free 2-day shipping on most items with no minimum purchase. Click here to see if you qualify. Hopefully you'll be greeted with this image: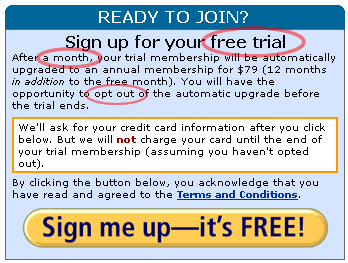 Now, the cool thing about this is that if you do the following steps, you won't have to remember to cancel after a month! After giving them your credit card information, you'll see this screen: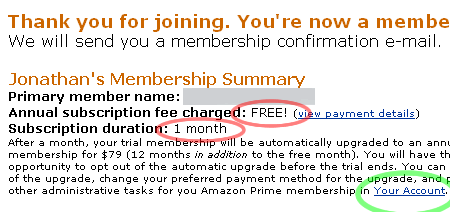 Next, click on Your Account (see green circle). Now scroll down and click on Manage Your Amazon Prime Membership (see below).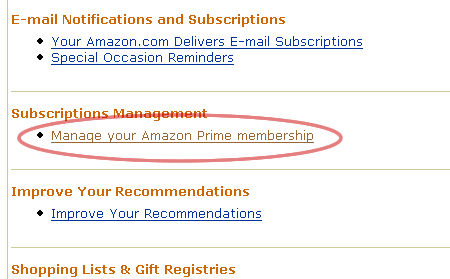 You should see this: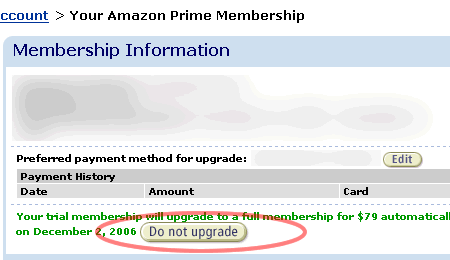 Now click on the Do Not Upgrade button and you're all set. You should be greeted with something like:
Your trial membership will not upgrade to a full membership automatically on December 2, 2006
Voil?! Sorry, I got a little screenshot-happy back there. Hopefully it was at least somewhat helpful.
Now for my final trick, I will use my enormous psychic powers of deduction to guess what you want to order from Amazon…


(okay, so it's just a fancy ad)