I ran across this funny image on Imgur and just had to recreate it with a bit more detail. All of these books are by the same author, David Lareah, along with the publishing dates of each book. (The first two books are essentially the same book with different titles.)
Hover your mouse cursor over each book cover below to see the full titles, the progression is both funny and sad. Or, you can click on each book cover to see the corresponding Amazon book page. Comparing old and new reviews for the books can also be a nice lesson in investor psychology.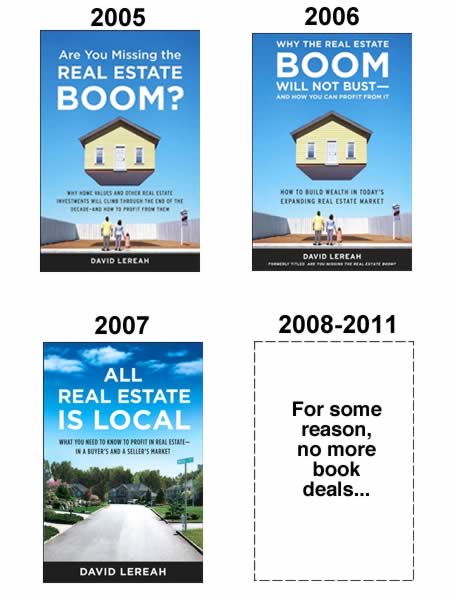 Now, which popular books of today will be the jokes of tomorrow?