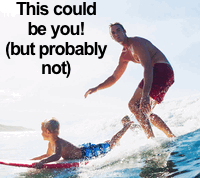 If you're somewhere cold and dreaming of sunny Hawaiian beaches, I just got this e-mail from Hilton Grand Vacations for a discounted Hawaii vacation package if you attend their timeshare presentation. I appears to be open to all. Offer expires 2/28/18.
5 nights at a Hilton property in Honolulu (Oahu) or Waikoloa (Big Island) for $699. $299 non-refundable deposit initial deposit required. Balance of $400 + tax due when travel dates are selected. Looks like taxes are another $93-$98. You have up to 12 months from purchase date to travel.
5,000 Hilton Honors™ Points.
$200 Spend a Night on Us certificate toward your next Hilton hotel stay.
Flexible travel dates – reserve your package now and select your travel dates at your convenience
You must attend a two-hour timeshare sales presentation "where you'll learn how you and your family can enjoy the many benefits and privileges of vacation ownership with Hilton Grand Vacations Club". Married couples must attend together.
I've only done one timeshare presentation in my life, and as a young couple it felt worth exchanging our time for the free show tickets if a bit mind-numbing. They will do some theoretical math that if you travel X times at Y room rate at Z inflation/annual price hikes, you will spend $253,332.45 dollars. Surprise! The timeshare is always "cheaper" using their numbers.
Keep in mind you can always buy after the presentation is over, it's not like they will say no down the road, no matter what "limited-time pricing" they dangle in front of you. Once you are out of the pressure cooker, you can do a reality check and compare what they are asking retail and the current resale value. If anything you might buy resale instead, keeping in mind that those annual maintenance fees also go up every year…
Here is the fine print. Paying what works out to ~$160 per night including taxes could be a sizable discount to booking directly. I'm unlikely to participate, but I am interested to see what others think. Has anyone had experience with this type of Hilton Grand Vacations offer?