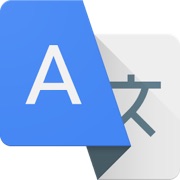 Back in 2014, Google bought Word Lens, a neat app that translated a few languages in real time using your smartphone's camera. The live translation feature has been integrated into the Google Translate app (Android and iOS) and now works with 27 languages. If you snap a picture, it works with 37 languages.
This means when traveling to a foreign country, just point your phone at a restaurant menu, grocery store item, or street sign and you'll see it in your home language. This counts as a deal for me because I would pay money for such a convenient and useful app. But it's free, and you don't even need an internet connection to use it (assuming you download the appropriate language packs ahead of time).
Here's a cool video demonstration (embedded below, direct link):
Here's the announcement on the official Google blog:
We started out with seven languages—English, French, German, Italian, Portuguese, Russian and Spanish—and today we're adding 20 more. You can now translate to and from English and Bulgarian, Catalan, Croatian, Czech, Danish, Dutch, Filipino, Finnish, Hungarian, Indonesian, Lithuanian, Norwegian, Polish, Romanian, Slovak, Swedish, Turkish and Ukrainian. You can also do one-way translations from English to Hindi and Thai. (Or, try snapping a pic of the text you'd like translated—we have a total of 37 languages in camera mode.)
There is also a conversation mode where you can speak and it will provide instant translation of conversations across 32 languages (good for interactions at hotels, train stations, or taxis). I believe you'll need an internet connection for this, but it supposedly now works better with slower connections.
I tried it out and while it really only works with clearly printed text, it is still an amazing application of augmented reality. I look forward to having it expand to even more languages like Chinese, Japanese, and Korean.