Update: My apologies, Google is changing up the details of these promotions on everyone rather quickly. The referral bonus looks to be decreased and the Target promo is no longer taking new activations. Please assume this post is outdated and go by whatever you see on their website and in-app.
Original (outdated) post: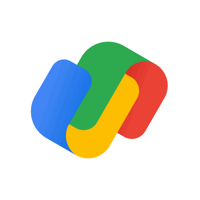 The newly-redesigned Google Pay app is offering several different incentives for you to try it out. It as available on both Android and Apple iOS devices. First up, if you join via a referral link (open on smartphone), you can get a $21 bonus after you either send $10 to a new friend or pay via a contactless NFC-enabled Android phone. That's my referral link, but you could next refer another friend and then simply agree to send $10 to each other.
Download the new Google Pay app with my invite link – we'll both earn $21 when you make your first qualifying payment of $10 or more. While supplies last!
$21 cashback at Target when you make a qualifying $50 transaction at Target or Target.com. As long as you enroll your credit card in Google Pay Rewards first, you don't even need to pay with Google Pay. You can just pay normally with your linked credit card. It also appears a Target gift card purchase works, so that's another $21 back on a $50 gift card without changing your spending habits if you already shop at Target.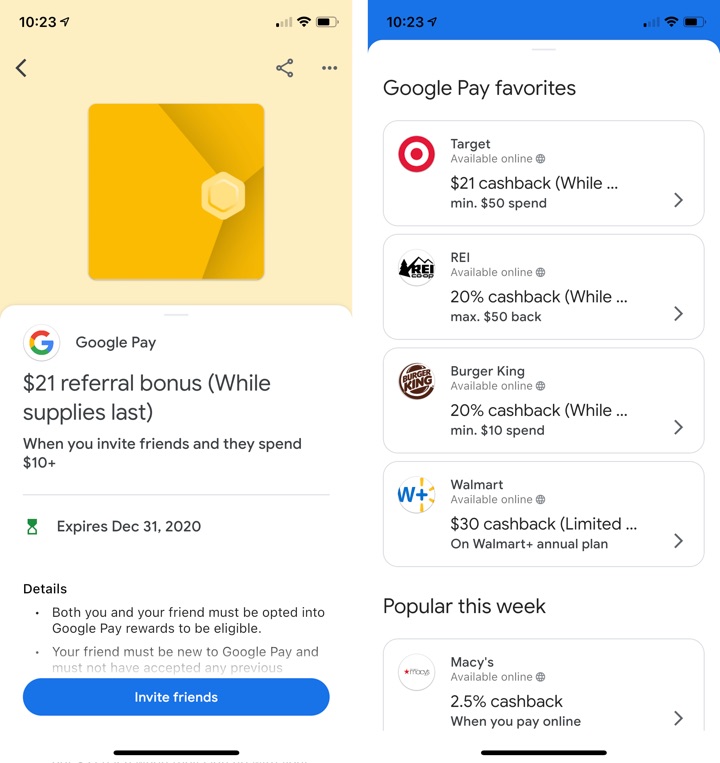 $30 cash back on Walmart+ annual plan subscription. Walmart+ is the new direct competitor with Amazon Prime, including the free next day and 2-day shipping with no minimum and free grocery deliveries with $35 minimum.
Here are some other deals that caught my eye:
20% cash back at REI (max $50 cash back).
20% cash back at Burger King (max $10 cash back).
20% cash back at Crocs online.
10% cash back at Adidas, HM, Gap, Banana Republic, Asics, and more.
A couple more screenshots: