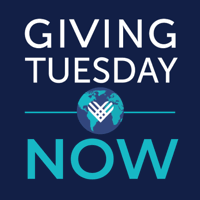 On the Tuesday after each Thanksgiving and Black Friday, Giving Tuesday is an international day about giving support through charities and nonprofits by donating money and goods or volunteering your time. The same organization has created Giving Tuesday Now on Tuesday, May 5th, 2020 in response to the global threat of COVID-19.
On the last GivingTuesday, December 3, 2019, the global giving day generated $2 billion in giving, just in the United States, and inspired millions of people worldwide to volunteer, perform countless acts of kindness, and donate their voices, time, money, and goods. The additional giving day planned for May 5, 2020 is being deployed in response to needs expressed by communities and leaders around the world.
People can show their generosity in a variety of ways during #GivingTuesdayNow–whether it's helping a neighbor, advocating for an issue, sharing a skill, or giving to causes, every act of generosity counts.
I looked over the various charity comparison websites to see if they had any COVID-19 updates. GiveWell recommends to keep giving to their same top charities as before. GreatNonProfits has updated their top-rated guide for 2020, but it's not COVID-specific. CharityNavigator does have a section on "highly-rated nonprofits providing relief and recovery to communities impacted by the pandemic". You can also donate directly to the COVID-19 Response Fund of Feeding America, or they also have a tool to find a local food bank near you. I ended up donating to this last one.
(We recently set up a Fidelity donor-advised fund for this, but the value dropped so we mostly gave from our usual funds until the balance came back up.)
Hopefully, your favorite nonprofit has a special donation page and maybe even a match going on that you are able to support. Alternatively, they might be organizing special activities where you can donate some of your time. Many people have already spending their time and energy giving back in various ways and it has been great to see.