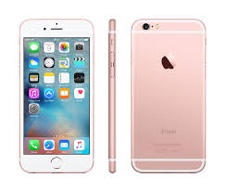 Update 3/17: DailySteals just added new stock in iPhone 6 and iPhone 6S at under $200 (Verizon + Fully GSM unlocked). Compare with Swappa.
More and more people are being scared away from paying $1,000+ for a new smartphone as they realize that every September there will be another one that is a bit newer and shinier. I think the absolute amount that the iPhone improves each year is getting smaller and smaller. If you're not committed to staying on the bleeding edge, why not save some bucks?
I recently took advantage of the special pricing on iPhone battery replacements on my iPhone 6, and it definitely made a difference in speed (and of course battery life). They performed the battery swap in the Apple Store in about an hour while I shopped elsewhere. This made me think about what the current best value would be for an iPhone (functionality/price).
My choice as of mid-2018 is the iPhone 6S Plus. They currently start in the $220 range, compare prices at sites like Swappa (person-to-person) and DailySteals.com (refurb deals). You have Touch ID. You get the bigger 5.5-inch high-resolution "Retina" screen for easier reading. From a superficial perspective, it's really hard to tell it apart from an iPhone 7 or 8 (especially with case). The speed is adequate, even if you update to the current iOS. Of course, this assumes that you add a new battery ($29) direct from Apple. (You even get a physical headphone jack!)