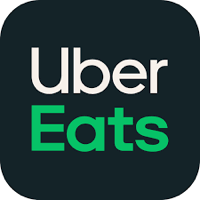 American Express has announced new Uber perks for US holders of the American Express Gold Card, the American Express Green Card, or The Platinum Card from American Express. First, consumer Platinum, Gold and Green cardholders can enroll now for a complimentary Eats Pass Membership for up to 12 months. Uber Eats Pass usually costs $9.99 a month ($119 a year) and includes:
$0 delivery fee + 5% off restaurant orders of $15+.
$0 delivery fee on grocery delivers of $30+
Unlike Doordash Dasspass and Grubhub+, these benefits apply to every restaurant available on Uber Eats, not just select participating restaurants.
Note the fine print:
Offer valid thru 12/31/2021 on U.S. subscription. Pass will auto-bill starting 12 months from initial enrollment in this offer, at then-current monthly rate.
If you haven't signed up for Uber Eats yet, you can first use my referral link to get $20 off your first order of $25+. Or simply apply this promo code at checkout: eats-ubermymoneyblog. Thanks if you use it!
In early 2021, the American Express Gold Card will also be getting $10 a month ($120 annually) in Uber Cash, which works both on Uber Eats orders and Uber rides in the US. For 2021, there will still be the $100 incidental airline credit (baggage fees, etc) but it has been announced as going away in 2022. This is in addition to the other $10 a month ($120 annually) dining credit which works on Grubhub, Seamless, and other select restaurants.
So in 2021, Gold cardholders can get all three credits: $120 Uber Cash, $120 Grubhub/Seamless/dining credit, and $100 Incidental Airline Fee credits. Right now the American Express Gold is also running a 60,000 point limited-time offer (the highest I've seen), making this is the best opportunity in a while to apply as a new cardholder.
It certainly looks like American Express is working hard to make their Gold card a better competitor against the Chase Sapphire line-up. This follows closely on the heels of the Chase Sapphire Reserve including Lyft Pink and Grubhub+ memberships, in addition to Dashpass and Doordash credits.