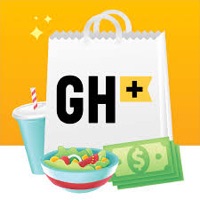 Lyft has announced that Lyft Pink members will automatically get a free Grubhub+ membership (or Seamless+ if you live in New York City). Grubhub+ usually costs $9.99 a month and includes:
Unlimited free delivery from from nearly 200,000 restaurants ($12 minimum order).
Exclusive member discounts featuring free food, dollars-off and more from popular restaurants
Donation matching through Grubhub's Donate the Change program with all proceeds currently going towards the Grubhub Community Relief Fund, supporting communities in need impacted by COVID-19
This is notable because Lyft Pink (reg. $199 a year) is included free with the popular Chase Sapphire Reserve card. This adds another potentially valuable perk to offset that high annual fee.
Receive up to 15% off car rides, plus other benefits, such as priority airport pickups, relaxed cancellations, and exclusive saving opportunities with one year of complimentary Lyft Pink, a $199 minimum value, when you or your authorized user activates with a Sapphire Reserve card by March 31, 2022. Lyft Pink will be registered in the name of the cardmember who first activates the benefits.
If you have not joined Grubhub yet, you can get $10 off your first Grubhub order of $15+ if you join via my referral link. I will get food credits as well. Thanks if you use it!
If you already have both Lyft Pink and Grubhub accounts, link them together and activate here.
The Chase Sapphire Reserve also gives a free year of Dashpass membership (free delivery on DoorDash) along with $60 in statement credits on DoorDash food purchases ($60 in 2020 and $60 in 2021). If you are new customer to DoorDash and sign up via my DoorDash referral link, you will get $10 off your first 3 DoorDash orders over $20 ($30 total savings). I will get food credits as well. Thanks if you use it!