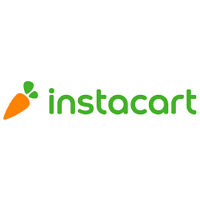 Mastercard has partnered with Instacart to offer a free 2-month membership to Instacart Express when you join with a Mastercard, but after the 2 months you will automatically renew at the $99 annual rate.
Join today with Mastercard® to enjoy Instacart Express member benefits for 2 months at no charge. After 2 months, your Instacart Express membership will automatically renew to an annual plan and $99 will be automatically charged to your default, active and registered Mastercard® on file with your Instacart account at the time of renewal. Starting a membership with your Mastercard® updates your default payment method. See your Instacart Express account page to make changes or cancel your plan.
Instacart Express usually costs $9.99 a month and includes free delivery on $35+ orders and reduced service fees. They claim the average savings is $7 per order. Be sure to set a calendar reminder to cancel.