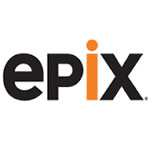 Movie streaming service EPIX and the NHL are giving away a free trial membership good until March 6, 2015. Only thing you really need is a working e-mail address; no credit card or personal information required.
Won't work on your TV, you'll need an internet connection. Compatible with iPhone/iPad app, Android app, Chromecast, Roku, PS3, PS4, XBOX 360, and other streaming devices. Note: When logging in, under provider choose "Free NHL Trial".
If you already have Amazon Prime, you'll see a lot of overlap as Amazon has a partnership agreement with EPIX. Otherwise, a nice freebie, especially for the cable TV cord-cutters out there in need of some free holiday viewing material.