Here are some charts illustrating a couple of interesting food trends in the US.
Americans are spending a smaller percentage of their income on food than ever. From America's Shrinking Grocery Bill:
In 1984, the average U.S. household spent 16.8 percent of its annual post-tax income on food. By 2011, Americans spent only 11.2 percent. The U.S. devotes less of its income to food than any other country—half as much as households in France and one-fourth of those in India.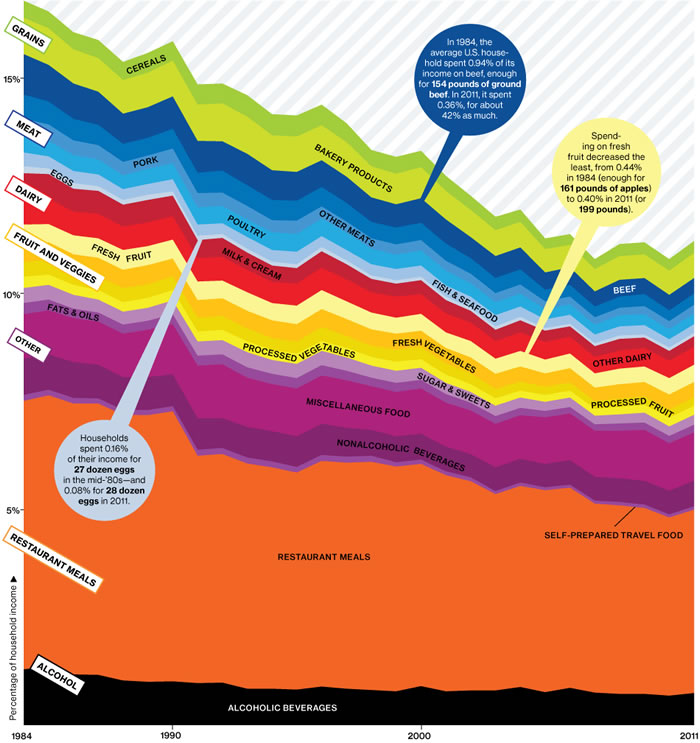 But you see that big orange slice of the chart?
We are also spending a larger percentage of our food budget on food prepared away from home than ever. From Cheap Eats: How America Spends Money on Food: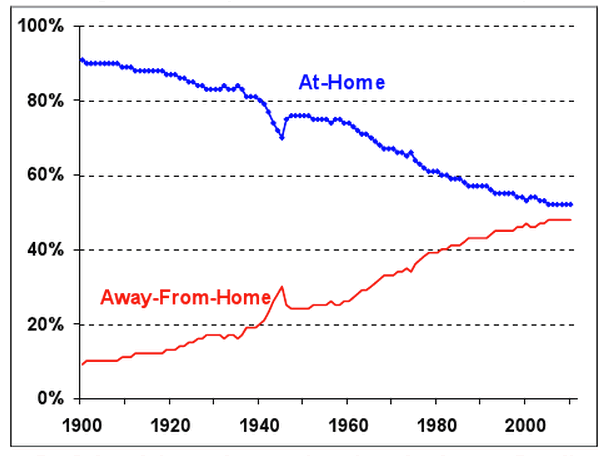 Looking at the chart, it seems like only a matter of time before we eat out more often than we eat in.
Our peak period of eating out was after the birth of our first child. It felt like we were whipping out the binder of take-out menus nearly every day. More recently, we completed the Dinner Boot Camp which contained a week-long plan for easy home dinners, and since then we're on our 4th consecutive week of cooking dinner (and the following day's lunch) at home at least 5 times a week. It'll be hard to keep up, but doing a bit of planning before every week really does go a long way.