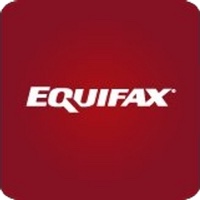 Equifax announced that they were hacked between May-July 2017, exposing the personal information of potentially over 143 million people. As one of the three major credit bureaus, they have a lot of data: credit card numbers, social security numbers, birth dates, addresses, and driver's license numbers. Essentially, everything you need for identity fraud.
Equifax has a Potential Impact Tool that lets you check if they believe your information has been exposed. You must provide your last name and the last six digits of your Social Security number. It seems that unless they say "you're not affected", then you should assume you were affected. No matter what, they are offering everyone a free year of Equifax TrustedID Premier service, which includes:
3-Bureau credit monitoring of Equifax, Experian and TransUnion credit reports
copies of your Equifax credit report
the ability to lock and unlock your Equifax credit report
identity theft insurance
Internet scanning for Social Security numbers
They'll give you a date and you'll need to come back to activate. I suppose they need to make a queue with that many new "customers". Equifax also set up a dedicated call center at 866-447-7559, open 7 days a week, 7am–1am Eastern time.
So the business that gets to collect all my personal data (and then charge me for a credit score based on that data) lost my data, and as an apology gives me a temporary subscription to their own identity protection service (which people pay for because… their data gets hacked). Does anyone else feel like there needs to be more of an incentive not to get hacked? This benefit only lasts for a year, so you may want to sign up for other free credit monitoring services. Also see the Big List of Free Consumer Reports on how to get a free full copy of your credit and other consumer reports.