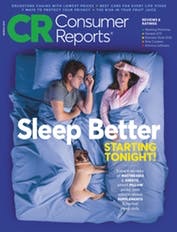 DiscountMags.com is running their Employee Discount Sale through Monday, March 4th at 11:59pm ET. These sales usually only run for a few days and are good for gifts or locking in a low price for a few years. Here are some sample magazine prices during the sale.
Consumer Reports Magazine. 1 year 13 issues for $18.75 ($1.44/issue)
Outside Magazine. 1 year, 12 issues for $4.66 ($0.58/issue)
ESPN. 1 year 12 issues for $4.54 ($0.38/issue)
Women's Health. 1 year 12 issues for 4.84 ($0.48/issue)
Men's Health. 1 year 12 issues for 9.56 ($0.96/issue)
Importantly, DiscountMags does NOT require auto-renewal, where they charge your credit card automatically at the end of the subscription period at a higher price. I have used them in the past. This mean you never have to call in to cancel, and makes it easier to shop for another deal later. No sales tax either.