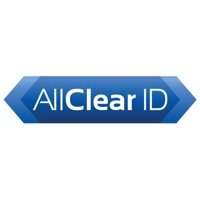 In early April 2018, Delta disclosed that hackers may have compromised credit card information from ticket buyers on Delta.com between September 26 and ending October 12, 2017. However, as with many of these "cyber incidents", this may just be the tip of the iceberg. If you realized actual damages, call 1-855-815-0534 and an AllClearID investigator will help recover financial losses, restore your credit and make sure your identity is returned to its proper condition.
Delta has also paid AllClearID to provide 2 years of free credit repair and monitoring services starting April 7th, 2018 to anyone who thinks they have been impacted. Visit https://delta.allclearid.com to get a unique code that you can redeem at enroll.allclearid.com. AllClear Fraud Alerts with Credit Monitoring includes:
Protection at the three national credit bureaus: Starting with the ability to request, renew, and remove a 90-day fraud alert through TransUnion. TransUnion will relay the request to set the fraud alert to Experian and Equifax, and AllClear will send a reminder email when it is time to reset the fraud alert.
Credit Monitoring: To detect creditors that ignore the fraud alert law. Available with single or triple bureau option.
Annual TransUnion credit report and VantageScore 3.0: For added visibility into your credit file.
$1 Million in Identity Theft Insurance Coverage: Provides reimbursement of certain fees, lost wages, and fraud losses related to identity recovery. There is no deductible for this insurance.
The primary thing of value that I see is the free credit monitoring of all three credit bureaus for free. I already have credit monitoring of TransUnion and Experian through various free credit score websites, but none of them cover all three at once. If you actually have damages from identity theft, the repair services and insurance coverage may also be of benefit. I don't know why they focus on the 90-day fraud alerts, as they are already free to anyone that fills out a simple online form without AllClearID.
Opt-in to 3-bureau monitoring. I signed up, and I should note the the default option is single-bureau credit monitoring. The stated reason is that they don't want to alert you three times if a the same new event is reported to all three credit bureaus. Really? I am quite interested to see if it is reported to one and not the others. Therefore, I was sure to opt into the 3-bureau option. Screenshot: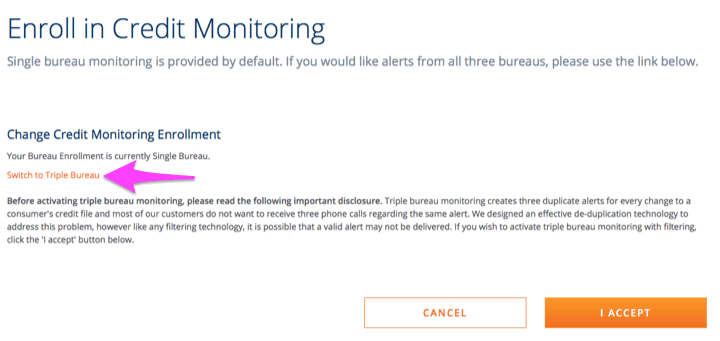 I would also note that AllClearID will call your phone every single time you log in and require you to enter a PIN number and/or voice verification.