I'm still into the "Cook It Yourself" movement/meme/trend/whatever. If you're looking for a new year's resolution and consider yourself a DIY person, why not CIY in 2015? Knowing how to cook simple, delicious food is a great skill to have and it can't be bought with money. Here is a collection of articles and quotes related to this idea.
Corporations cook differently than humans. The New York Times has a neat article called What 2,000 Calories Looks Like. Basically, industrial food is made to be cheap but tasty. That usually involves adding a bunch of salt, fat, and sugar. So, you could have a single peanut-butter milkshake (2,090 calories):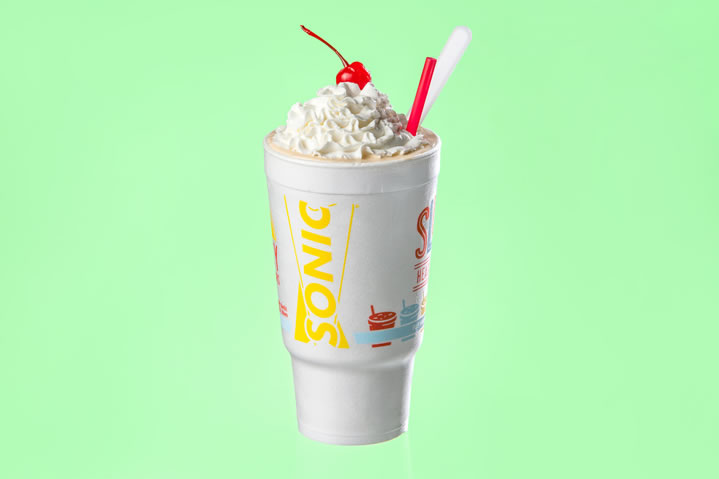 Or you could cook yourself a feast including pasta, potatoes, eggs, chicken wings, turkey chili, coffee, and even beer and stay within 2,000 calories: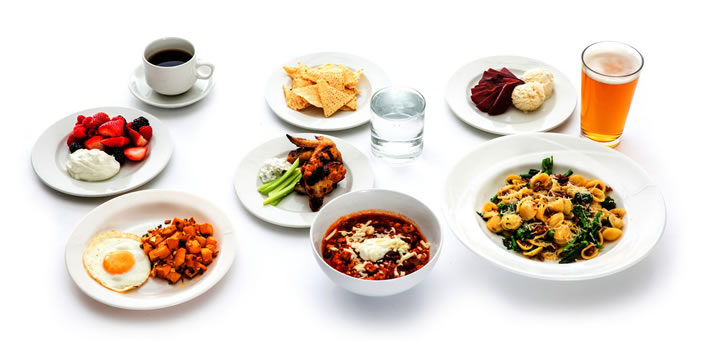 Writers, nutritionists, doctors, chefs and Michelle Obama have all been promoting a hot new diet: home-cooked food. "People who cook eat a healthier diet without giving it a thought," Michael Pollan recently told Mark Bittman, both authors and advocates of the cook-it-yourself diet. "It's the collapse of home cooking that led directly to the obesity epidemic." The magic of the diet, its advocates say, is that it doesn't mean skimping on portions or going without meat, eggs, cheese, alcohol or dessert.
This is Michael Pollan's position of Eat Anything You Want, Just Cook It Yourself, as put into a short 2-minute video:
Well-known food writer Mark Bittman has a new book called How to Cook Everything Fast which mixes the right recipes with time-management tips to bring homemade food to tired weekday cooks. You can find a long list of reviews for it here. I enjoyed his quote that "the most radical thing that you can do for your health, if not the world at large, is cook."
Here's another good 2-minute video with Mark Bittman taken from the Time article The Truth about Home Cooking that explains some of his philosophy.
When I talk about cooking, something I've been doing for the better part of five decades, I'm not talking about creating elaborate dinner parties or three-day science projects. I'm taking about simple, easy, everyday meals. My mission is to encourage novices and the time- and cash-strapped to feed themselves. Which means we need modest, realistic expectations, and we need to teach people to cook food that's good enough to share with family, friends and, if you must, your Instagram account.

Because not cooking is a big mistake—and it's one that's costing us money, good times, control, serenity and, yes, vastly better health.
Don't let the corporations convince you that cooking is too hard; it really is doable if you avoid the common pitfalls and plan ahead. I agree with Bittman in that you should learn to make food you really want to eat, first and foremost. See if these Bittman recipes excite you: quick spaghetti squash or quick chicken parmesan.
Want more recipe ideas? Skip the poorly-chosen recipe from Sam Sifton's Home Cooking Manifesto and try these 10 realistic recipes from Megan McArdle instead. Also see the links inside my Dinner A Love Story book review.
Feel free to share your own links and thoughts in the comments.