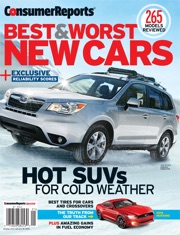 Consumer Reports recently released the results from their 2015 Annual Auto Reliability Survey of over 740,000 vehicles owned by its subscribers. Below are the complete rankings from Consumer Reports, including the change from last year. Taken from this CNBC article. Lexus and Toyota remain on top. In terms of big movers, Honda went down 4 spots, while Kia moved up 4 spots.
One of the trends they note is that fancy infotainment systems and complex transmissions (including CVT, 8+ speeds, and dual clutch) are a growing source of complaints. Many brands, including Acura, were significantly hurt in their rankings due to issues in these areas.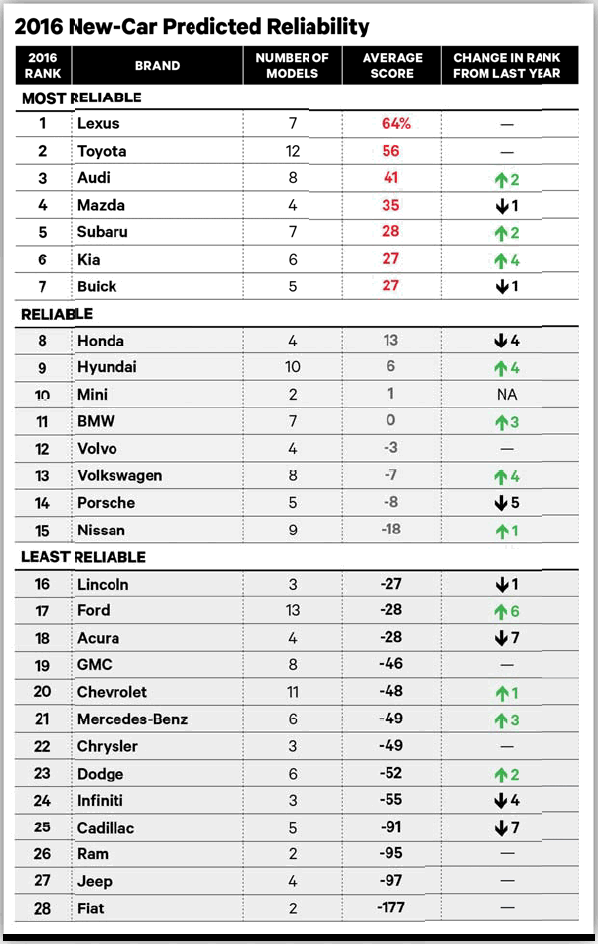 Here's another view that takes into account the range of scores taken from individual models (the brands are ranked by averages). Taken from the public version of the Consumer Reports page.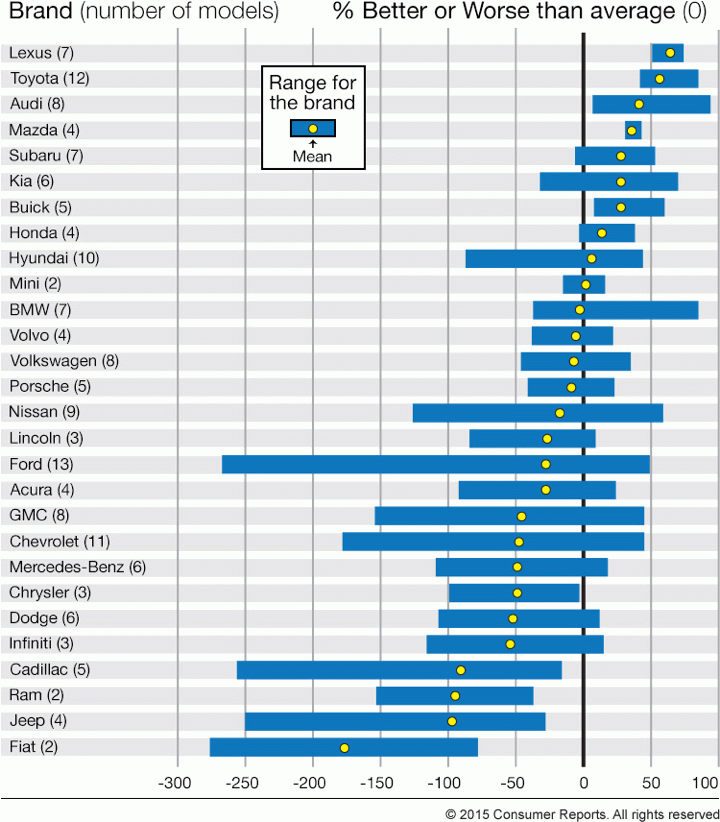 Jaguar, Land Rover, Mitsubishi, Scion, Smart, and Tesla were excluded due to a lack of data on two or more of their models. However, Tesla's Model S was individually given a reliability rating of "below average".