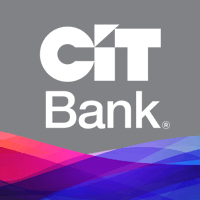 CIT Bank is another bank where I maintain an ongoing relationship because they tend to offer competitive rates. They are one of those banks that likes to run unique promotions and/or start new types of accounts, and their newest savings account is the Platinum Savings that pays 4.85% APY on balances of $5,000+ as of 5/9/23.
Here are the details:
4.85% APY on daily balances of $5,000 or more (as of 5/9/23).
0.25% APY on daily balances of less than $5,000 (as of 5/9/23).
$100 minimum to open.
No monthly fees. No minimum balance requirement.
Member FDIC.
If you are also a CIT Bank customer, you should consider moving your funds from other CIT bank accounts into this one. It's not hard, but you do have to take the initiative and it's certainly worth spending the few minutes to do it. Here is a comparison of the best CIT Bank account options. They have also recently bumped the rate on their No Penalty CD slightly if you are worried rates might drop and want to ratchet up instead.