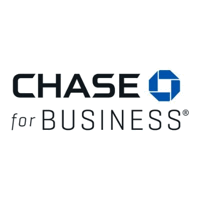 Run a small business? Chase Bank has a Business Complete Checking account promotion offering a $300 bonus for new customers. You enter your e-mail address, and you should be sent a unique promo offer code for your online application. Some of the language suggests you should reside near a physical Chase branch, but the link lets you apply online. If you already have a Chase business credit card or other Chase business profile, the application can be pre-filled. Here are the requirements for the bonus:
Open a new Chase Business Complete Checking account using the offer shown below. This offer expires 4/21/22.
Deposit a total of $2,000 or more in new money within 30 days of coupon enrollment and maintain a $2,000 balance for 60 days.
Complete 5 qualifying transactions within 90 days of coupon enrollment. Qualifying transactions include debit card purchases, Chase QuickAccept deposits, Chase QuickDeposit, ACH (Credits), wires (Credits and Debits).
Note the following fine print:
* You can receive only one new business checking account opening related bonus every two years from the last enrollment date and only one bonus per account.
Account Closing: If the checking account is closed by the customer or Chase within six months after coupon enrollment, we will deduct the bonus amount for that account at closing.
Avoid the $15 monthly service fee on Business Complete Checking when you do at least one of the following each statement period.
Maintain a minimum daily balance of $2,000 in your account as of the beginning of each day of the statement period; OR
Spend at least $2,000 in purchases (minus returns or refunds) using your Chase Ink® Business Card(s) that shares a business legal name with the Chase Business Complete Checking account, using each of their most recently completed monthly card billing period(s); OR,
Deposit $2,000 into your Chase Business Complete Checking account from your QuickAccept and/or other eligible Chase Merchant Services transactions at least one business day prior to the last day of your bank account statement period; OR,
Maintain a linked Chase Private Client Checking? account.
Sole proprietorships and single-member LLCs are eligible (see below). If the application process is similar to their business credit cards, they may ask for documentation such as Articles of Incorporation.
Note: Only privately held businesses structured as sole proprietorships, corporations or limited liability companies (LLCs) managed by a single member or manager can apply online at this time.
Bottom line. If you run a small business, Chase is offering a very solid bonus on their Complete Business checking account. You can earn a $300 cash bonus with a $2,000 deposit held for 60 days, generating 5 transactions, and maintaining a $2,000+ balance for another 4 months after that to avoid the monthly service fees. You can find the offer below.