PineCone Research remains one of the better paying and reliable survey companies, with a payout of $3 for each 15-20 minute survey. The hardest part is getting accepted, as they only accept applications intermittently.
Thanks to reader Tom, here is the most recent application link at Pinecone. (It probably won't last long.) Looks open to all ages and sexes. Only one person per household can sign up.
I've already shared my thoughts on Pinecone and paid surveys in general here. I call them Bored Money – not terribly efficient but you sometimes get to try some neat things. Here's a quick list of other paid survey sites: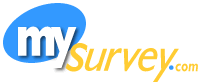 The three that I have been most active with besides Pinecone are NFO MySurvey, e-Rewards, and SurveySavvy. I like it them because they continue to give me the most paid survey opportunities, even if I only pick and choose which ones I want to do. I've gotten multiple checks and/or rewards from all of them.
Joining e-Rewards is usually indirect, I get offers to join from my airline miles newsletters from time to time. Not sure if they still work, but you can try these two links for Continental and Northwest airlines (must have frequent flier account number).
There are several other sites with which others have reported varying levels of success: American Consumer Opinion, Greenfield Online, Harris Poll Online, Lightspeed Panel, or SurveySpot.