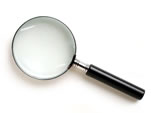 Updated for 2021. Here is the second part of my big list of free consumer reports from over 50 different reporting agencies. The first part included your credit, banking, and subprime lending-related information. This part includes your housing, insurance, and employment history. You can request a free copy every 12 months of what these databases have stored about you and are telling prospective landlords, insurers, or employers.
Again, you may not need to check all of these, and many may not even have a file on you anyway. But for example if you are a renter then you'd want to make sure your rental history is clean and correct, or if were applying for life insurance you might check your medical reports.
Based on my situation, I have checked the following reports out of the ones listed below – CLUE Auto, CLUE Property, MIB.com, Milliman IntelliScript.
Rental History
Realpage (LeasingDesk) Consumer Report. Provides tenant screening through their LeasingDesk product, including "the industry's largest rental payment history database."
CoreLogic SafeRent. SafeRent provides both tenant and employment screening data, including information regarding landlord tenant and criminal public court records. One free report every 12 months.
Experian RentBureau Rental History Report. "Every 24 hours, Experian RentBureau receives updated rental payment history data from property owners/managers, electronic rent payment services and collection companies and makes that information available immediately to the multifamily industry through our resident screening partners."
First Advantage Resident History Report. Tenant and employment background checks. One free report every 12 months.
Contemporary Information Corp. CIC provides background checks on prospective tenants and/or employees and contractors for landlords and management companies. Keep records of any rental evictions.
Tenant Data. Provides tenant history reports, including any reported damages, unpaid balances, evictions, lease violations, noise complaints, or unauthorized pets.
Screening Reports, Inc. A national provider of background screening service to the multi-family housing industry.
TransUnion Rental Screening Solutions. SmartMove provides tenant credit, eviction, and background checks.
Auto and Property Insurance
C.L.U.E. Personal Property Report. A division of LexisNexis, CLUE stands for Comprehensive Loss Underwriting Exchange, which collects information that is used to calculate your insurance premiums. This report provides a seven year history of losses associated with an individual and his/her personal property. Includes date of loss, loss type, and amount paid along with general information such as policy number, claim number and insurance company name. This also means you can find out about previous claims on the house you are currently renting or recently bought, even if they weren't made by you.
C.L.U.E. Auto Report. This report provides a seven year history of automobile insurance losses associated with an individual. Includes date of loss, loss type, and amount paid along with general information such as policy number, claim number and insurance company name.
A-PLUS Loss History Reports, subsidiary of Verisk. ISO stands for Insurance Services Office, A-PLUS stands for Automated Property Loss Underwriting System. Auto and property loss claim history.
Drivers History. Owned by TransUnion. Collects driving violations.
Insurance Information Exchange (IIX), subsidiary of Verisk. Provide reports including your motor vehicle records and driver history, including any traffic violations or related criminal history. May require proof of adverse action to obtain free report.
Utilities
National Consumer Telecom and Utilities Exchange. NCTUE tracks when people don't pay their phone, cable, or utility bills. One free report every 12 months.
Retail
The Retail Equation. Tracks product return and exchange abuse at retail merchants.
Gaming
VIP Preferred. Tracks consumer data regarding check-cashing at casinos.
Medical History
MIB (previously known as Medical Information Bureau). Run by 470 insurance companies with a "primary mission of detecting and deterring fraud that may occur in the course of obtaining life, health, disability income, critical illness, and long-term care insurance." They record information of "underwriting significance" like medical conditions or hazardous activities. If you have not applied for individually underwritten life, health, or disability income insurance during the preceding seven year period, then you probably don't have a record.
Milliman IntelliScript. Tracks your prescription drug purchase history. "Milliman IntelliScript will have prescription information about you only if you authorized the release of your medical records to an insurance company and that company requested that we gather a report on you."
Employment History
The following companies all offer background screening services for employers. Most will not have any information about you unless you authorized a potential employer to run a background check on you (probably during the application process). Some will not provide you information unless there was adverse action. Otherwise, you can get one free copy every 12 months.
The Work Number (division of Equifax). They also keep historical income records.
Accurate Background, Inc.
American Databank, LLC.
Backgroundchecks.com.
Checkr
EmpInfo
First Advantage Background Check. Tenant and employment background checks. One free report every 12 months.
HireRight, recently merged with General Information Services (GIS)
Info Cubic.
IntelliCorp
OPENonline
Pre-employ
Professional Screening & Information, Inc.
Sterling (acquired EmployeeScreenIQ)
PeopleFacts
Truework
Reminder: Also see Part 1: Big List of Free Consumer Reports with Your Credit, Banking, and Payday Lending Data.
Sources: ConsumerFinance.gov, FTC.gov, Wikipedia