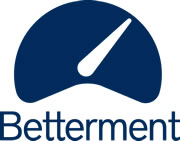 Automated portfolio managers like Betterment will set you up with a diversified mix of index funds and manage it for you for a small fee. I'm an investing geek, so I always lean towards keeping the small fee and manage things myself. But an important variable to this equation is tax-loss harvesting (TLH). Tax-loss harvesting tries to improve your returns by minimizing your tax bill, but it is also tedious work that is ideally suited to handing over to a computer.
If the management fee they charge is theoretically 0.25%, as long as the benefit from tax-loss harvesting is at least 0.25%, then you're already ahead of the game. The problem is that predicting the actual benefit of TLH is difficult. Betterment claims that based on past data, their Tax Loss Harvesting+ service could add an estimated +0.77% in after-tax returns, annually: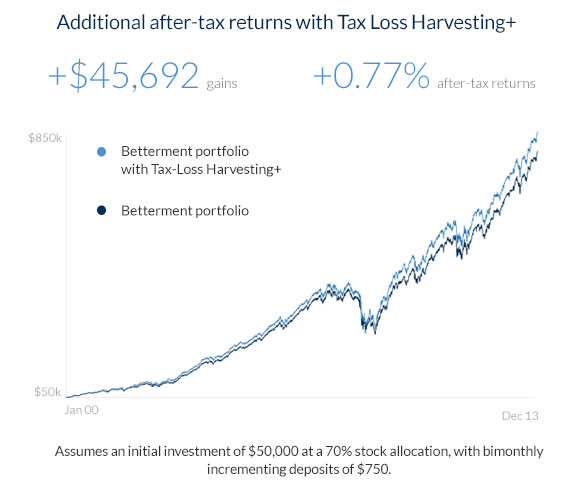 Up until recently, you also needed $50k in your portfolio. But Betterment just sent me an e-mail today (April 2015) that their tax-loss harvesting service will be available to all taxable accounts with no minimum balance requirement:
Using our smarter technology, we've now made Tax Loss Harvesting+ available to you and all of our customers—regardless of balance—at no additional cost.

We are the only automated investing service to provide this tax-reduction strategy, once only available to the wealthiest, for all investors. By democratizing tax loss harvesting, we are continuing our mission of making smarter investing accessible to everyone.
I would not have predicted this a few years ago: automated tax-loss harvesting for any account size and at such a low cost. A customer with $10,000 would be getting TLH and portfolio management for $25 a year. Betterment has no minimum investment requirement.
I would say that I am confident the benefit of TLH over the long-run will be greater than zero. However, I would not count on 0.77%. But even if we split the difference and assume it is 0.4%, then using such a service still has to be considered as it is greater that their management fee of 0.15% to 0.35%. I hate giving up control though, so while I have put a little seed money in various places, I am still 95%+ DIY and keeping a close eye on future developments.