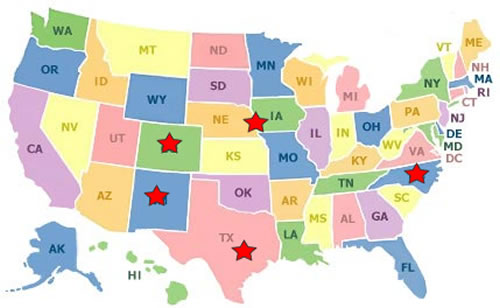 Where are the best places to consider relocating to? I knew that almost every major financial media outlet had their own "best places to live" list, and my plan was to see which cities popped up most amongst them. Well, that was a bust as every list seemed to be so different; The top city on one list might not even be on the next list at all. Why? There is no one best place to live, it all depends on what criteria is important to you.
Instead, I'm just going to give you the direct links to all the major Top 10 lists (alphabetical-ish), and let you peruse at your leisure over the weekend. I listed the top city pick for each one – all in different spots across America!
Let me know if I missed one, but be careful since many other smaller lists are actually based on those above. In the end, choosing where to live is just one factor in your life, and you may already be happiest where you are right now. But why not make sure it's a conscious decision? A good place for additional research is BestPlaces.net which I believe used to work with CNN Money on their list.
This post is part of my Expense Reduction Guide: Housing.