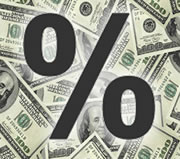 Here's my monthly roundup of the best interest rates on cash as of November 2023, roughly sorted from shortest to longest maturities. There are often lesser-known opportunities available to individual investors. Check out my Ultimate Rate-Chaser Calculator to see how much extra interest you could earn from switching. Rates listed are available to everyone nationwide. Rates checked as of 11/16/2023.
TL;DR: Mostly minor movements, both up and down this month. 6% APY now (barely) available with 12-month CD and rewards checking accounts. More 5%+ savings accounts. Compare against Treasury bills and bonds at every maturity, taking into account state tax exemption.
Fintech accounts
Available only to individual investors, fintech companies often pay higher-than-market rates in order to achieve fast short-term growth (often using venture capital). "Fintech" is usually a software layer on top of a partner bank's FDIC insurance.
5.30% APY ($1 minimum). Raisin lets you switch between different FDIC-insured banks and NCUA-insured credit unions easily without opening a new account every time, and their liquid savings rates currently top out at 5.30% APY amongst multiple banks. See my Raisin review for details. Raisin does not charge depositors a fee for the service.
5.36% APY (before fees). MaxMyInterest is another service that allows you to access and switch between different FDIC-insured banks. You can view their current banks and APYs here. As of 11/16/23, the highest rate is from Customers Bank at 5.36% APY. (At the moment, Customers is also the top bank at SaveBetter at 5.30% APY.) However, note that they charge a membership fee of 0.04% per quarter, or 0.16% per year (subject to $20 minimum per quarter, or $80 per year). That means if you have a $10,000 balance, then $80 a year = 0.80% per year. This service is meant for those with larger balances. You are allowed to cancel the service and keep the bank accounts, but then you may lose their specially-negotiated rates and cannot switch between banks anymore.
High-yield savings accounts
Since the huge megabanks STILL pay essentially no interest, everyone should have a separate, no-fee online savings account to piggy-back onto your existing checking account. The interest rates on savings accounts can drop at any time, so I list the top rates as well as competitive rates from banks with a history of competitive rates. Some banks will bait you with a temporary top rate and then lower the rates in the hopes that you are too lazy to leave.
The top rate at the moment is at Elevault (app only) at 5.65% APY (5.50% rate) on up to $50,000, but as of 11/20/23 they are changing their rate to (Prime minus 3.5%) which would be 5% currently. PopularDirect at 5.40% APY. CIT Platinum Savings at 5.05% APY with $5,000+ balance.
SoFi Bank is now up to 4.60% APY + up to $275 new account bonus with direct deposit. You must maintain a direct deposit of any amount each month for the higher APY. SoFi has their own bank charter now so no longer a fintech by my definition. See details at $25 + $250 SoFi Money new account and deposit bonus.
There are several other established high-yield savings accounts at 4.25%+ APY that aren't the absolute top rate, but historically do keep it relatively competitive for those that don't want to keep switching banks.
Short-term guaranteed rates (1 year and under)
A common question is what to do with a big pile of cash that you're waiting to deploy shortly (plan to buy a house soon, just sold your house, just sold your business, legal settlement, inheritance). My usual advice is to keep things simple and take your time. If not a savings account, then put it in a flexible short-term CD under the FDIC limits until you have a plan.
No Penalty CDs offer a fixed interest rate that can never go down, but you can still take out your money (once) without any fees if you want to use it elsewhere. Raisin has a 5-month No Penalty CD at 5.36% APY with $1 minimum deposit. CIT Bank has a 11-month No Penalty CD at 4.90% APY with a $1,000 minimum deposit. Ally Bank has a 11-month No Penalty CD at 4.55% APY for all balance tiers. Marcus has a 13-month No Penalty CD at 4.60% APY with a $500 minimum deposit. Consider opening multiple CDs in smaller increments for more flexibility.
Bayer Heritage Federal Credit Union has a Santa Special 12-month CD at 6.18% APY. Minimum opening deposit is $1500. Early withdrawal penalty is 90 days interest. Anyone can join this credit union via partner organization.
Money market mutual funds + Ultra-short bond ETFs*
Many brokerage firms that pay out very little interest on their default cash sweep funds (and keep the difference for themselves). * Money market mutual funds are regulated, but ultimately not FDIC-insured, so I would still stick with highly reputable firms. I am including a few ultra-short bond ETFs as they may be your best cash alternative in a brokerage account, but they may experience losses.
Vanguard Federal Money Market Fund is the default sweep option for Vanguard brokerage accounts, which has an SEC yield of 5.29% (works out to a compound yield of 5.42%, which is better for comparing against APY). Odds are this is much higher than your own broker's default cash sweep interest rate.
Treasury Bills and Ultra-short Treasury ETFs
Another option is to buy individual Treasury bills which come in a variety of maturities from 4-weeks to 52-weeks and are fully backed by the US government. You can also invest in ETFs that hold a rotating basket of short-term Treasury Bills for you, while charging a small management fee for doing so. T-bill interest is exempt from state and local income taxes, which can make a significant difference in your effective yield.
You can build your own T-Bill ladder at TreasuryDirect.gov or via a brokerage account with a bond desk like Vanguard and Fidelity. Here are the current Treasury Bill rates. As of 11/15/23, a new 4-week T-Bill had the equivalent of 5.39% annualized interest and a 52-week T-Bill had the equivalent of 5.29% annualized interest.
US Savings Bonds
Series I Savings Bonds offer rates that are linked to inflation and backed by the US government. You must hold them for at least a year. If you redeem them within 5 years there is a penalty of the last 3 months of interest. The annual purchase limit for electronic I bonds is $10,000 per Social Security Number, available online at TreasuryDirect.gov. You can also buy an additional $5,000 in paper I bonds using your tax refund with IRS Form 8888.
"I Bonds" bought between November 2023 and April 2024 will earn a 5.27% rate for the first six months. The rate of the subsequent 6-month period will be based on inflation again. More on Savings Bonds here.
In mid-April 2023, the CPI will be announced and you will have a short period where you will have a very close estimate of the rate for the next 12 months. I will have another post up at that time.
Rewards checking accounts
These unique checking accounts pay above-average interest rates, but with unique risks. You have to jump through certain hoops which usually involve 10+ debit card purchases each cycle, a certain number of ACH/direct deposits, and/or a certain number of logins per month. If you make a mistake (or they judge that you did) you risk earning zero interest for that month. Some folks don't mind the extra work and attention required, while others would rather not bother. Rates can also drop suddenly, leaving a "bait-and-switch" feeling.
Certificates of deposit (greater than 1 year)
CDs offer higher rates, but come with an early withdrawal penalty. By finding a bank CD with a reasonable early withdrawal penalty, you can enjoy higher rates but maintain access in a true emergency. Alternatively, consider building a CD ladder of different maturity lengths (ex. 1/2/3/4/5-years) such that you have access to part of the ladder each year, but your blended interest rate is higher than a savings account. When one CD matures, use that money to buy another 5-year CD to keep the ladder going. Some CDs also offer "add-ons" where you can deposit more funds if rates drop.
Farmer's Insurance FCU has their 3, 6, 9, 12, 18, 24, 36, 48, or 60 month CDs ALL at 5.00% APY for a limited-time. $1,000 minimum. The early withdrawal penalty for all terms longer than a year is 180 days of dividends OR half of the remaining term's daily dividends, whichever is greater. Anyone can join this credit union via partner organization.
BMO Alto has a 5-year CD at 5.25% APY. 4-year at 5.20% APY. 3-year at 5.10% APY. 2-year at 5.00% APY. 1-year at 5.65% APY. No minimum. The early withdrawal penalty (EWP) for CD maturities of 1 year or more is 180 days of interest. For CD maturities of 11 months or less, the EWP is 90 days of interest. Note that they reserve the right to prohibit early withdrawals entirely. Online-only subsidiary of BMO Bank.
You can buy certificates of deposit via the bond desks of Vanguard and Fidelity. You may need an account to see the rates. These "brokered CDs" offer FDIC insurance and easy laddering, but they don't come with predictable early withdrawal penalties. Right now, I see a 5-year non-callable CD at 4.75% APY (callable: no, call protection: yes). Be warned that now both Vanguard and Fidelity will list higher rates from callable CDs, which importantly means they can call back your CD if rates drop later.
Longer-term Instruments
I'd use these with caution due to increased interest rate risk, but I still track them to see the rest of the current yield curve.
Willing to lock up your money for 10 years? You can buy long-term certificates of deposit via the bond desks of Vanguard and Fidelity. These "brokered CDs" offer FDIC insurance, but they don't come with predictable early withdrawal penalties. You might find something that pays more than your other brokerage cash and Treasury options. Right now, I see a 10-year CDs at [n/a] (callable: no, call protection: yes) vs. 4.47% for a 10-year Treasury. Watch out for higher rates from callable CDs where they can call your CD back if interest rates drop.

All rates were checked as of 1/16/2023.