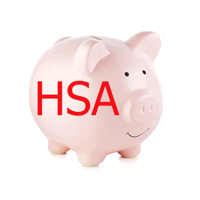 Nearly 30% of covered workers are now enrolled in a high-deductible health plan (HDHP). This means a lot more people are also eligible to contribute to a Health Savings Account (HSA). HSAs have the unique feature of triple-tax-free savings when used as designed:
HSA contributions are tax-deductible,
HSA investments can grow tax-deferred, and
HSA withdrawals are also exempt from taxes if spent on qualified medical expenses.
(Penalties: Funds withdrawn for non-healthcare expenses are taxable. If withdrawn before age 65, there is an additional 20% penalty.)
HDHPs have lower premiums in exchange for higher deductibles and higher out-of-pocket maximums. As of 2017, in order to qualify for an HSA, an HDHP must have a deductible of at least $1,300 for individual coverage or $2,600 for family coverage. Many people will use their HSA balance to cover current health expenses. However, if you can manage to pay for your current expenses out-of-pocket while also contributing to the HSA, you have the opportunity to maximize the tax advantages by investing the funds into long-term vehicles like stocks. Here are the annual contribution limits: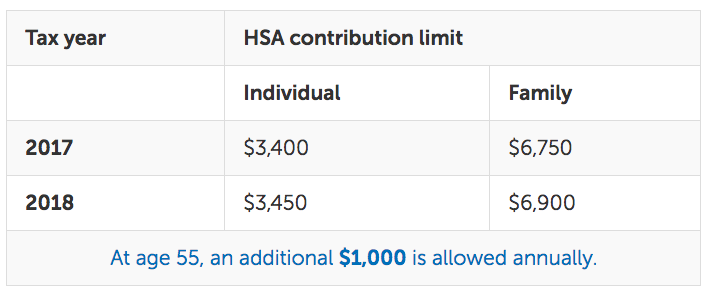 You can then use the future balance to pay for Medicare premiums or other eligible healthcare costs in retirement.
We personally don't have an HDHP/HSA option from our employers, so I don't have much first-hand experience. However, Morningstar just released an HSA research whitepaper by Leo Acheson that examined 10 of the largest HSA plan providers:
Alliant Credit Union
Bank of America
BenefitWallet
HealthSavings Administrators
HealthEquity
HSA Bank
Optum Bank
SelectAccount
The HSA Authority
UMB Bank
In terms of using an HSA simply as a way to grab the upfront tax break on contributions, you really just want to find an HSA provider that offers a checking account without monthly maintenance fees. Earning 0.50% APY on a $2,000 balance will earn you $10 a year, but a $4 monthly fee will cost you $48 a year. The top plans listed by Morningstar for this short-term purpose were Alliant Credit Union, SelectAccount, and The HSA Authority.
In terms of using an HSA as a portable, long-term investment vehicle (think "Healthcare IRA"), the top plans listed by Morningstar were Bank of America, HealthEquity, Optum, and The HSA Authority. However, as a firm believer in the "Costs Matter Hypothesis", I would personally narrow it down based on the lowest overall expense ratios (underlying fund + manager fee). Here's a chart comparing costs for a $15,000 balance (click to enlarge):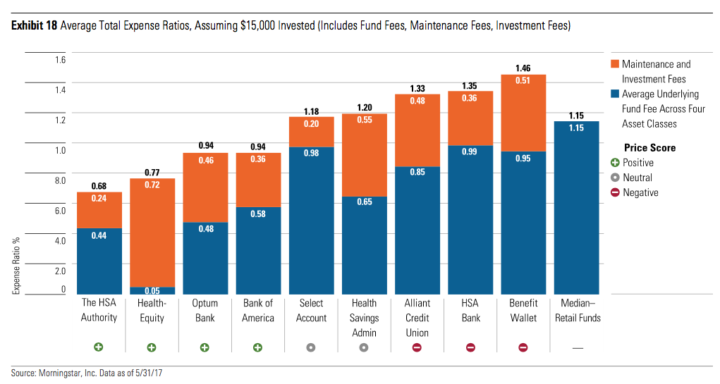 The same cost chart but for a $50,000 balance: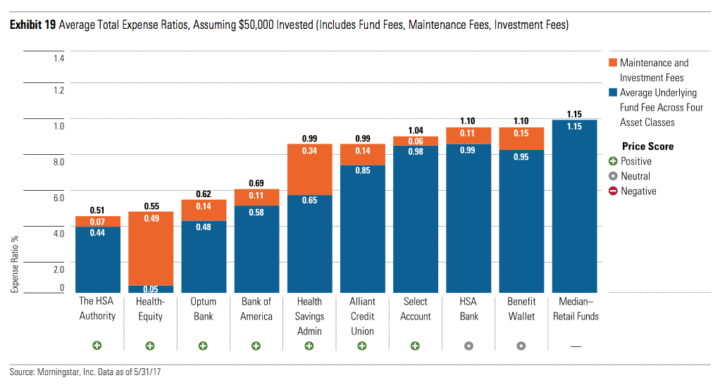 The two cheapest plans recommended by Morningstar are HSA Authority and HealthEquity. You can see that overall HSA costs are still higher than what you can get in a IRA or better 401(k) plan. At least the selection is pretty good. See HSA Authority investment options and HealthyEquity investment options [pdf]. Below is a sampling from the HealthEquity menu.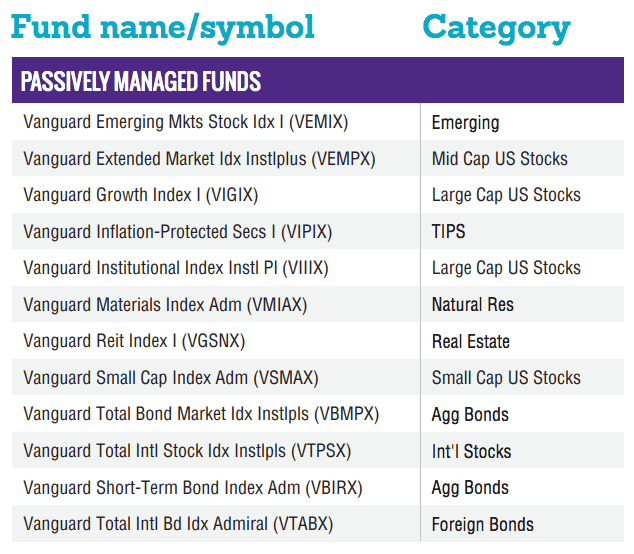 Keep in mind, this is not my list but what Morningstar recommends. One option not listed here is Saturna, which may make sense if you only plan on making a single lump-sum max contribution each year and buy an all-in-one Vanguard mutual fund with one transaction per year.
Please feel free to share your own experiences in the comments below.