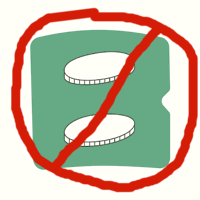 (Follow-up 11/27: CNBC reports that progress had been made towards customers getting their funds back, although not everything has been resolved.)
Beam Financial was yet another fintech app that promised a high interest rate along with (what they think are) clever hurdles to get it. They've had various hiccups since their delayed launch in 2019, but most recently many customers found themselves unable to withdraw their own funds. This certainly sounds like a nightmare! As more news has slowly trickled out, important details of the story have emerged – see CNBC, American Banker #1 (paywall?), American Banker #2 (paywall?), Google app complaints, and BBB complaints.
To be blunt, it seems that Beam simply didn't know how to run a bank properly. Here are the highlights:
Beam opened some sort of commercial custody account with Huntington Bank (a real FDIC-insured bank), but that account didn't allow withdrawals (!). Beam apparently didn't know that before they opened the account (!!).
Beam then added Dwolla as their ACH provider (to provide transfers, not to hold any money), but Dwolla terminated their agreement as of October 1st, 2020 with a (disputed) one month of notice for violating their agreement.
Dwolla was supposed to manage transfers between Huntington and another deposit network provider R&T (which also provides FDIC insurance). R&T also terminated their relationship with Beam at the end of October 2020 for violating their agreement.
Beam used to list Wells Fargo, Citigroup, Morgan Stanley, and US Bank as examples of banks they work with on their website. When contacted, none of those banks stated they had a relationship with Beam. Those names are now gone.
Beam lost up to $300,000 due to a deposit chargeback scam that seemed easily avoidable (details below).
BBB complaints about account access started as early as December 2019. They were officially investigated by the Federal Trade Commission (FTC) for the second time by May 2020.
Beam says the money is all just stuck somewhere now, with no way to get it back to their rightful owners. They have given no date as to when this will be fixed.
Within its first 3 months of existence, Beam was apparently defrauded out of about $300,000 by the modern version of check kiting. A malicious customer would initiate an ACH transfer of funds to Beam, and then Beam would let them withdraw it to another account before it fully cleared. Meanwhile, the malicious customer would cancel their initial ACH transfer. Net result: No money in, just money out! I guess they never saw the movie Catch Me If You Can. This is why most banks have clear funds availability policies to protect themselves.
Why didn't I open an account with Beam? After searching my emails, I found that I did submit my email for the Beam waitlist in August 2017. They invited me to their private beta in April 2018. I declined. I didn't know any of this would happen, but I do remember that they were vague about the name of their partner bank that would provide FDIC-insurance, despite so many loud emails with emojis and a very aggressive referral program. So much hype, but so many delays. I thought they'd be "vaporware" forever. When it did finallly arrive, I didn't like their confusing model of offering 7% interest for a single day if I jumped through their hoops. How was I supposed to track that? I usually only like to share offers that I'd take advantage of myself, so I never mentioned it here (thankfully).
I would have found more red flags if I did open an account…
What are some quick checks to perform before depositing substantial amount of money? Here are some steps that I take when dealing with a new financial account. My most recent account opening was HM Bradley, so let's run through them as an example.
If they are a banking app, what financial institution is providing the FDIC insurance? What is the certificate number and what is the name on it? These days, many banks have multiple names or they offer deposit services to other financial companies.
The HMBradley website claims says that "All deposit accounts are provided by Hatch Bank, Member FDIC." The FDIC BankFind website shows certificate #25803 for Hatch Bank in San Marcos, CA. There is one location, which per Google Maps is a strip mall with the name "Rancho Santa Fe Thrift & Loan" as of April 2019. According to this announcement:
Rancho Santa Fe Thrift & Loan Association changed its name to Hatch Bank, effective April 12, according to the California Department of Business Oversight's monthly bulletin.

The San Marcos, Calif.-based bank is a subsidiary of Conshohocken, Pa.-based Firstrust Savings Bank, and Semperverde Holding Co. is the ultimate parent of both.
Fun fact: Firstrust Bank was started in 1934 and is the largest family-owned bank in the Philadelphia region and the official bank of the Philadelphia Eagles.
Beam would not provide an FDIC certificate and just stated that they use a "network" of banks including US Bank, Citibank and Wells Fargo (all of which denied any relationship with Beam when contacted).
Does that named financial institution actually acknowledge the named fintech app somewhere? Either verify via phone call, website link, press release, something to confirm this claim from both directions.
On the Hatch Bank website, HM Bradley is clearly mentioned and linked to on the front page.
After signing up for the account, does the routing number match up with the promised bank?
The routing number provided was 322286188. According to the official site of ABA routing numbers, ABA.com, this matches up with Hatch Bank.
Based on my research, Beam would NOT provide a routing number, ostensibly so they could maintain their overall $15,000 deposit limit and $5,000 maximum deposit per day.
If I link the account to another savings account (ex. Ally Bank), can I push/pull funds without issue?
Ally Bank allows a high number of linked banks, and it is free to simply push and pull $1 to/from an external account. HMBradley lets me push and pull from Ally and other external banks with no issue.
Beam would NOT give you a routing number and account number, so you couldn't link it other accounts and push/pull. You can only initiate transfers within the Beam app itself. This is a HUGE red flag and instant deal-breaker in my opinion.
Does the bank have a working customer service phone number? If not, how responsive are they to email or Live Chat?
If they have a phone number, just call it and ask for something mundane, like verifying your account balance. Phone customer service is expensive, but it's still very nice to have. HM Bradley does not have a phone number that I can find, but it does have Live Chat from 9-5pm Pacific, Monday through Friday. I have contacted them via both Live Chat and e-mail support (support@hmbradley.com) multiple times and have gotten satisfactory support. Mostly, I bug them to mark my direct deposit as such to qualify for the higher savings tiers.
Beam had no phone number or live chat, only an e-mail address.
How much venture capital have they received? When? From whom?
These banks may have various business models with fancy projections, but honestly, in the beginning your interest is being paid out of venture capital. HM Bradley apparently got $3.5 million from 6 VC firms in a seed round in November 2019. PayPal founder Max Levchin is an investor through his HVF Labs.
I could not find any evidence that Beam Financial received any substantial venture capital at all. Note that there is a startup called Beam Solutions that raised $9M of venture capital before recently being acquired, but that is not Beam Financial.
A high interest rate doesn't automatically mean danger. There are definitely many different sources of revenue in the banking world, and I have (and continue to) receive much higher interest in my bank accounts than if I just kept it in Bank of America or Chase, earning nothing. ING Direct was a young start-up once, and it changed the entire industry. Banks have paid me over ten thousand dollars to switch to them. Rewards checking accounts come and go, oftentimes with very high rates. Prepaid debit cards gave me 5% to 6% APY for a long time. Credit unions offered me long-term CDs at interest rates double or triple the national average, all because they have unique funding needs. I have literally earned tens of thousands of dollars in extra interest by taking advantage of offers that are only available to individuals (not huge institutions) and for a limited-time. This is not a highly "efficient" market, not least because most people hate changing banks.
There is always some risk involved. Doing all of the above doesn't mean that HM Bradley or any financial institution won't have problems in the future. In the end, there is always some risk of bad actors at least delaying access to your money. Don't put all your eggs in one basket. While the "smell" test is important, I focus on making sure that my funds are landing in an FDIC-insured account. It remains to be seen if Beam will make all of their customers whole without government intervention. I certainly hope so. I hope this added publicity brings more attention to their plight.
* Beam's website at MeetBeam(dot)com still says nothing about their issues. They are still gathering e-mail addresses for new sign-ups. That is not right, and so I'm not linking to their site.
** I have no financial interest in Beam or HMBradley, in terms of you opening an account. My only "skin in the game" is that I have my own cash at HMBradley. Please do your own due diligence.