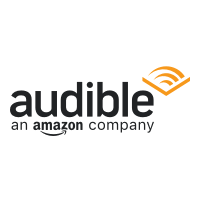 If you have a Fire TV, start up the device and download the Audible app for free before 11/13/18. Amazon will give you a free $5 Amazon credit for doing so (expires in 30 days, only good for products "Sold by Amazon"). There is no activation required and you don't need to be a paying Audible customer – although there is an Audible trial promo with 3 free audiobooks right now. Offer excerpt:
Offer available from 10/30/2018 at 11:59 p.m. PT until 11/13/2018 at 11:59 p.m. PT or while supplies last. Valid for U.S. Customers Only. After downloading the Audible app through your Fire TV device for the first time you will be eligible to receive a $5 Amazon.com promotional credit. Within 48 hours of downloading the app you will receive an email notifying you that the Amazon.com credit has been added to the Amazon account associated with your device. The Amazon credit will expire 30 days after it is deposited into your account. The Amazon promotional credit does not apply to digital content. The Amazon promotional credit only applies to products sold by Amazon.com (look for "sold by Amazon.com" on the product detail page.) Products sold by third-party sellers or other Amazon entities will not qualify for purchase by the Amazon credit, even if "fulfilled by Amazon.com" or "Prime Eligible".
I just did this on my Fire TV and got an e-mail regarding the $5 credit within a minute.