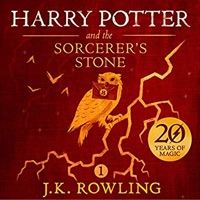 Amazon Audible has new promotion of a free 3-month trial including 3 audiobook credits. This offer is only available to Prime members who are "new" Audible customers (not an existing subscribers or have utilized a free trial in the last 12 months). You will receive 1 audiobook credit each month for 3 months (3 free book credits in total). Audible usually only offers a 1-month free trial, and otherwise costs $14.95/per month for 1 audiobook per month.
My favorite feature of these Audible trials is that once you get a book, it is yours "forever". You can go back an listen whenever you want, even if you membership is not active. Additional features include the ability to swap out audiobooks if you don't like it after listening for a bit, and 30% off the list price of additional audiobooks. You can even have Alexa read your audiobook to you.
Upon completion of your 3-month trial, your subscription will autorenew at the standard rate of $14.95/month (unless cancelled). However, you can cancel online and hassle-free at any time before your trial ends and still receive the full benefits through the end of the trial period. I would do this first thing, and then you can always change your mind and opt back in if you want to keep your subscription.
I'm currently listening to 12 Rules for Life: An Antidote to Chaos by Jordan Peterson. I've redeemed previous credits for Shoe Dog (Nike origin story, my review), When Breathe Becomes Air, and I Can't Make This Up: Life Lessons from Kevin Hart. Next up, probably The Subtle Art of Not Giving a F*ck: A Counterintuitive Approach to Living a Good Life.