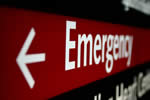 In a NY Times Op-Ed piece entitled Money Won't Buy You Health Insurance, Donna Dubinsky shares her troubles with getting individual health insurance coverage, even though she has many millions from co-founding Palm. Based on this article, here are some ways to improve your chances of getting coverage.
Use an independent insurance broker. By going with an experienced broker that represents several companies instead of a sales agent employed by one single company, you have a better chance of finding a policy that best fits your needs.
Apply simultaneously to many different companies. Insurers always ask "Have you ever been denied health insurance?", and you don't want to have to answer yes. By applying to many at the same time, you won't have to. Besides, different insurers can also have very different underwriting criteria.
Instead of applying as a family, apply to each company as individuals. One insurer might have a problem with one person in your family, and then reject everyone as a result. Dubinsky eventually found coverage for everyone in her family by going this route.
Be smart when filling out your medical history. You don't want to leave anything important out, because that can invalidate your coverage later on. The insurer will be requesting a copy of your medical records. However, on your end it's best to provide only exactly what is required with short, direct answers.
Find a way to join a group plan indirectly. The most obvious is trying to add yourself to a spouse's group plan. Alternatively, look for potential professional groups and organizations to join in order to qualify for group health insurance plans. In some states, as long as you have a business with at least two total employees (including yourself), you qualify for a group health plan. Consider hiring an employee or even another family member part-time to qualify.
A good resource for learning about the specific health insurance rules for your state is StateHealthFacts.org. Look under "Health Insurance & Managed Care". Finally, I absolutely agree with the final words of her article:
The new health care reform legislation is not perfect. Nothing that complex could be. But I have no doubt that the system is broken and reform is absolutely essential. If we are not going to have universal coverage but are going to rely on employer plans, then we must offer individuals, self-employed people and small businesses a place to purchase insurance at a reasonable price.

If members of Congress feel so strongly about undoing this important legislation, perhaps we should stop providing them with health insurance. Let's credit their pay for the amount that has been paid by the taxpayers, and let them try to buy health insurance in the individual market. My bet is that they all would be denied. Health insurance reform might suddenly not seem to them like such a bad idea.
Yes!