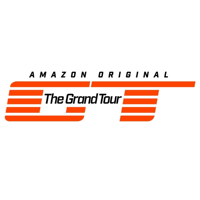 If you've been in withdrawal from "proper" Top Gear, the new Amazon series The Grand Tour premiers on Friday, November 18th (press release). The three original stars Jeremy Clarkson, Richard Hammond and James May have gotten back together and there are 12 new episodes that will stream weekly.
To try and attract these new gearheads, Amazon is running a one-day Grand Tour Prime promotion on Friday 11/18 from 12:00am ET to 11:59pm PT.
For one-day only, eligible new Prime members can join Amazon Prime for $79 (normally $99) and save $20 on your first year's membership in celebration of The Grand Tour launch.
The promotion does not apply to existing or gift memberships. I'm not 100% positive on this, but I believe that a "new" membership simply means that your account must not currently have an active Amazon Prime membership, not that you've never had one in the past.
Here's the official trailer on YouTube. If you already have Amazon Prime, here is the Grand Tour streaming link. I'll definitely be watching. 🙂