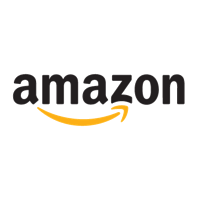 Here is a new Amazon/AmEx promotion that promises "$20 off at Amazon after you make a single purchase of $50 or more using your American Express card". However, the promotion has a lot of fine print to note:
You must purchase products "sold by Amazon.com" or "sold by Amazon Digital Services LLC" by 7/22/20. Amazon e-gift cards do not qualify.
You must spend $50+ on a single purchase using "any eligible American Express Consumer Card".
I don't see any notice that you qualify for the promotion at Checkout. Update: I tried again and when I do the proper things, I see a tiny "Qualifying offers: Promotion applied" message under my Order Total at Checkout. After the order actually ships, you will receive a confirmation e-mail with the promo credit.
The $20 promotional credit can only be used at the Amazon Moments store, which are "curated 4-Star & Above items".
Promotional credit must be redeemed by August 22, 2020.
Offer limited to one per customer and account only.
This is one of those promotions where if I need to buy $50 of stuff, I'll definitely try to qualify by using my consumer American Express card and checking out by the deadline, but I won't go out of my way. (They should more clearly define what is an "eligible" American Express Consumer card.) I'm not quite sure of the point of this "curation" when it consists of a long list of 1,000+ items in every category. Who is going to shop Amazon this way?
My two "keeper" consumer American Express cards are the Blue Cash Preferred from AmEx (6% cash back on US supermarkets, up to $6,000 annually) and the Amex EveryDay Card (keeps my Membership Rewards points active with no annual fee, helps qualify for various Amazon promotions).