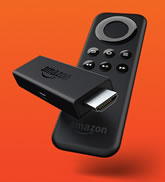 Offer expired, now $39. Many cable TV "cord-cutters" get their TV fix using an HDTV over-the-air antenna and/or a streaming video device like the Roku, Google Chromecast, or Apple TV. Amazon has just announced their new Amazon Fire TV Stick. The regular price is $39, but if you have Amazon Prime and order it by 10/29/14 at 6am Pacific, you can get it for just $19. Here's a comparison chart against similar competitors provided by Amazon (click to enlarge):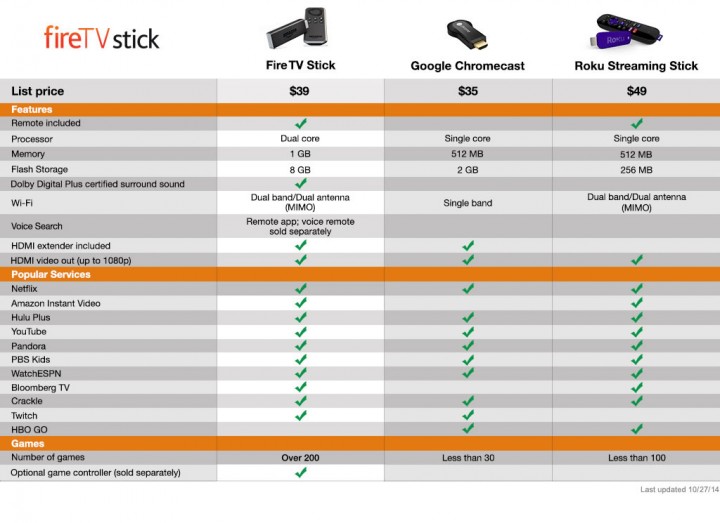 Notably, Google Chromecast does not support Amazon Prime Instant Video and does not include a physical remote. Fire does not support HBO Go.
Not a Prime member? Join as Amazon Mom for a free 1-month Prime trial and get 50% off diapers. Join as Amazon Student with a .edu email address and get a free 6-month Prime trial.
I have an older Roku box that I've been using on and off for the last couple of years – it is useful for Plex which streams my own media from my hard drive to my TV and also for various kids shows on-demand from Amazon Prime Instant Video. (I cancelled my Netflix subscription after having kids since I don't have time to binge-watch TV anymore.) So why am I going to buy this? Because my 2-year-old lost/hid/ingested the remote, and this new gadget is cheaper than buying a replacement Roku remote!