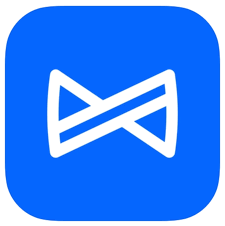 Albert is another new fintech "super app" that wants to combine your banking, budgeting, saving, and investing needs all in one place. On their paid "Genius" tier, Albert includes a team of humans that you can chat with and ask specific questions via text chat or email (not phone). More highlights:
Banking. No minimum and no monthly fees. Cash back offers on certain purchases through debit card. Up to $250 in cash advances until next paycheck with no interest (but up to $4.99 fee). Banking products through Sutton Bank, member FDIC.
Budgeting. "Smart Savings" feature analyzes your spending, income, and bills and sets aside small amounts of money into a separate account, automatically on your behalf. They will also suggest subscriptions to cancel, bills to negotiate, cheaper car insurance, etc.
Savings. You can set up multiple "Goals" like emergency fund, house downpayment, or vacation. Albert will give you a 0.10% to 0.25% "bonus", which is basically interest.
Investing. Requires Genius upgrade. Seems like many other robo-advisors that create and manage a portfolio based on a questionnaire. $1 minimum balance. Albert Investments, LLC is an SEC Registered Investment Advisor.
Genius premium tier. Core banking functionality is free, but to access the financial advice of Geniuses, you must subscribe at a minimum cost of $4 per month. The official price is "pay what you think is fair". First month is free.
$75 referral bonus for new users. Details below.
My experience. I opened an Albert account myself to check it out. The opening process was smooth, but immediately after I signed up for the "Smart Savings" feature, they sucked out $28 from my linked Chase checking account. I guess they preemptively analyzed my Chase account instead of the Albert account, which is not what I expected. In looking at other app store reviews, a common complaint is that the "Smart Savings" took out too much money and triggered overdraft fees on their linked accounts. I'd be careful of this feature. I'm not sure how I feel about the data mining of my non-Albert accounts.
I then tried to take advantage of their Instant Cash option with "no fees, no interest, and no credit check". Honestly, this feature sounds like it would be very popular if it worked as smoothly as promised. Note that if you want the cash instantly, you have to pay a $4.99 fee. If you are willing to wait 3 days, then there is no fee.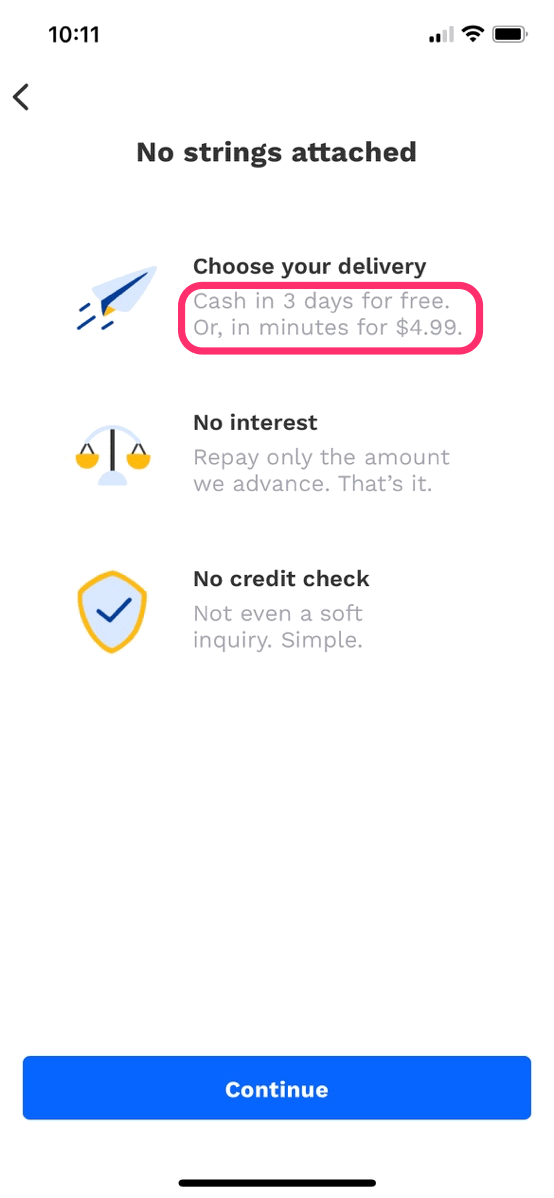 Initially, I kept running into errors. I finally started the process and you do have to answer a few questions regarding your income. They will also data mine your external account to make sure you have regular direct deposits coming in. Finally, you must provide them your external debit card number, as they will charge the debit card to make sure you pay back the Instant Cash when your next paycheck arrives.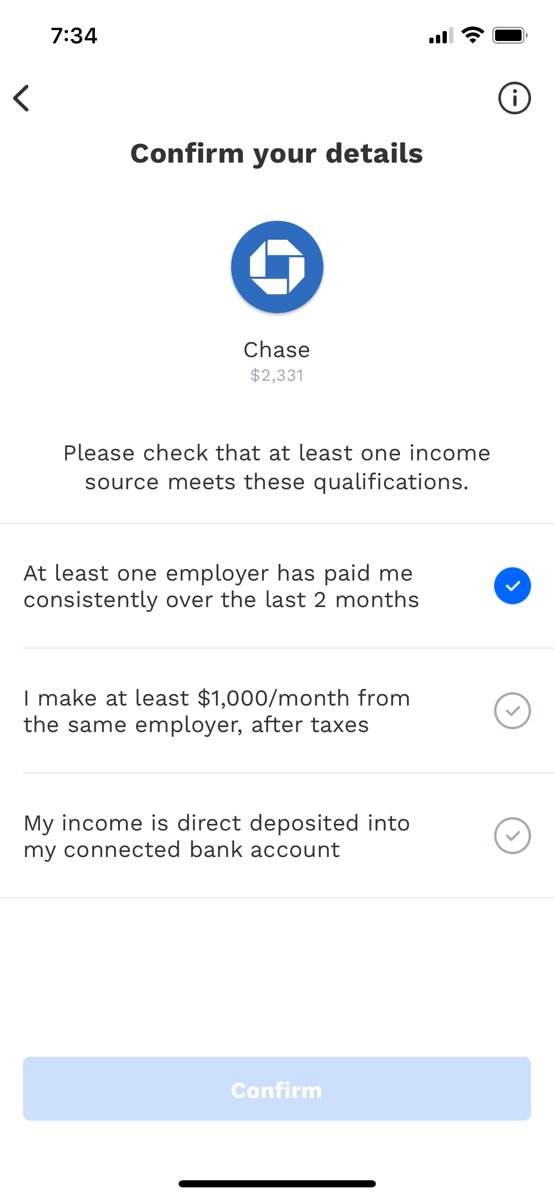 The cash back offers on the debit card are similar to those single-use offers from American Express and Chase. These may vary by user, but I received "10% off one Doordash order (max $5 discount)" and "10% off one Target purchase (max $5 discount)" with similar offers for Starbucks, Whole Foods, Lyft, Etsy, Shell, McDonalds, Walmart, and Sephora. A few bucks here and there, but it could add up.
I never upgraded to Genius, as I was not interested in their robo-advisor feature. The core features of Smart Savings and Instant Cash do not require the upgrade.
$75 referral bonus details. The Albert referral program lets you refer new users, and both the referred and referrer get $75 when the new account receives a qualifying direct deposit of $200 or more into Albert Cash within 30 days of account opening. This my Albert referral link – thanks if you use it! Here's a screenshot of my $75 cash bonus posting the exact same day as my first direct deposit. Fast and as promised.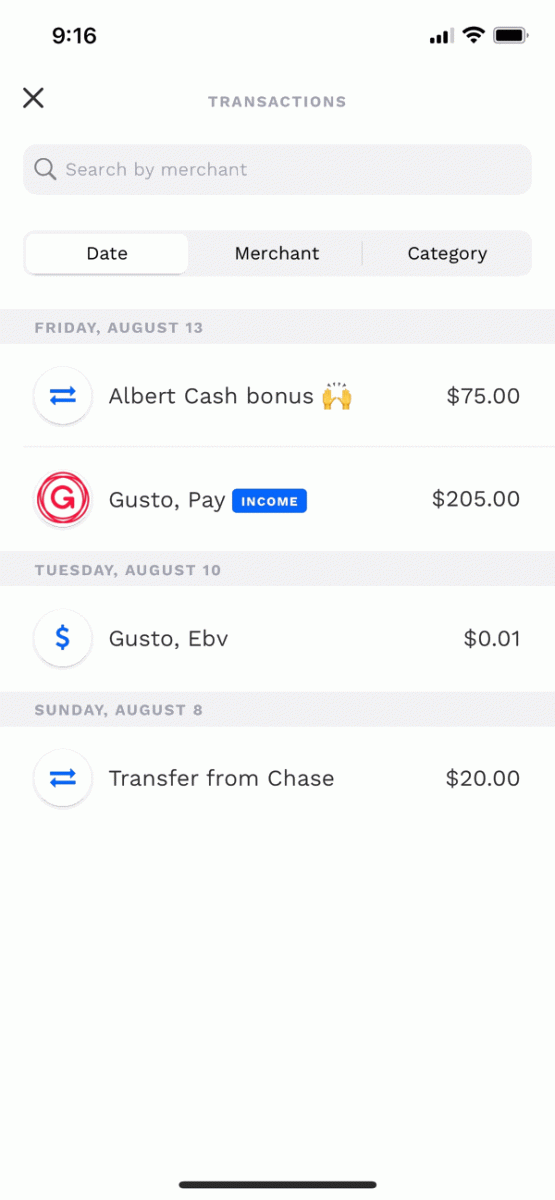 As noted in my Turning Small Deals into a $100,000 Nest Egg post, you can motivate yourself by treating these bonuses as a way to max out your Roth IRA. $6,000 annual limit = $500 per month = $125 per week. (Once you fund your Roth IRA, who knows how big it might grow?)